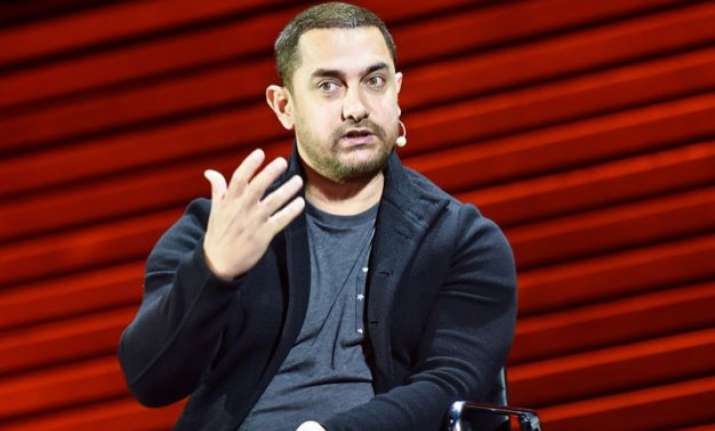 New Delhi: Amid the ongoing debate over Aamir Khan's discontinuation as the brand ambassador of Incredible India, the 'PK" actor on Thursday issued a statement over the issue.
Mr. Perfectionist, as he is known in B-town, said that he was proud to represent the country for past 10 years and accepted the government's decision to discontinue his services.
"It has been an honour and a pleasure for me to be the Brand Ambassador for the Incredible India campaign for the past 10 years. I was happy to be of service to my country, and will always be available for it. I would like to clarify that all public service films I have done till date have all been free of any cost to me. It is always an honour for me to be of service of my country, and this is how it will always be,"
Aamir Khan, further, cleared the air about tiff with government saying, "It is the prerogative of the government to decide whether they need a brand ambassador for any campaign, and if so, who that ambassador should be. I respect the decision of the government to discontinue with my services. I am sure they will take all appropriate steps to do what is best for the country. Whether I am brand ambassador or not, India will remain Incredible, and that's the way it should be".
Yesterday media reported that the central govt has removed Aamir as brand ambassador of the Incredible India campaign under the Tourism Ministry.  This move was seen as a response to his comments on "growing intolerance' in the country in an award function in last November.
However, later in the day, MoS, Tourism, Mahesh Sharma clarified the government's stand saying that it was purely a contractual matter with advertising agency McCann Worldgroup.
"Our agreement was with a media agency namely McCann. That was for a particular work. That work they have delivered to us. They have completed that project. Hence, that contract is now over," Sharma said.