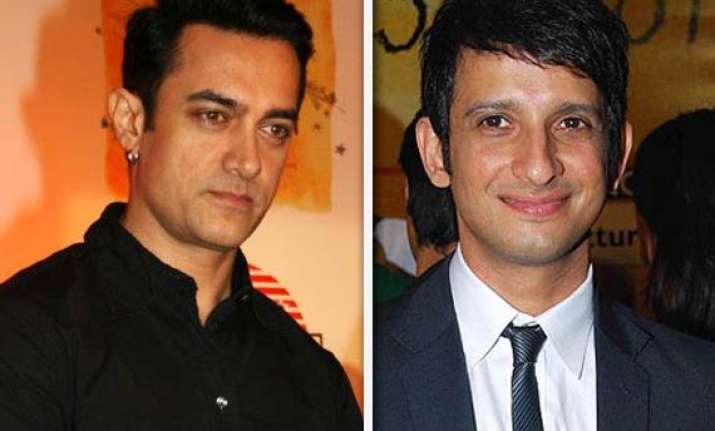 Mumbai, Aug 4: Bollywood star Aamir Khan is poised to play the role of Munnabhai in the latest edition of Raj Kumar Hirani's franchise, reports Times of India.

Sharman Joshi is slated to play the role of Circuit with Aamir Khan, says the report.

Sanjay Dutt and Arshad Warsi were a part of the successful Munnabhai franchise that has had two releases till date - Munnabhai MBBS and Lage Raho Munnabhai.

The teaser of the third too - Munnabhai Chale Amrika - has already been shot with Dutt and Warsi, however the lack of a good script has led to the project being put on hold, says the TOI report.

Sources said, during the shooting of '3 Idiots' Rajkumar Hirani and Vidhu Vinod Chopra considered the option of casting Aamir Khan and Sharman Joshi as Munnabhai and Circuit. The makers, apparently, thought that it would bring about a fresh change to the image and the franchise.

In fact, the report says Aamir was excited about the idea and was game if the script was good enough. All that remains is the announcement.