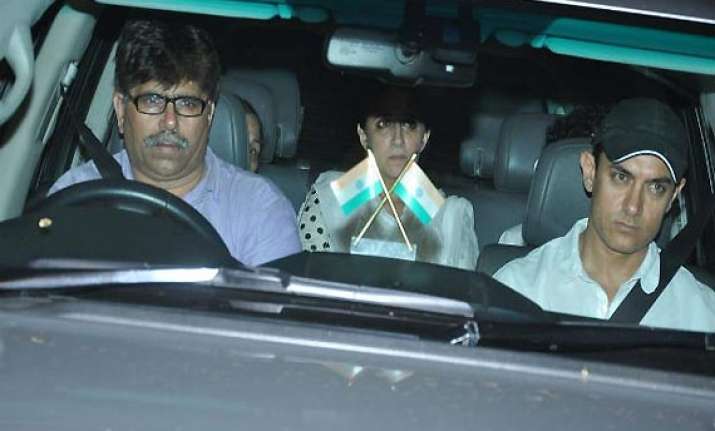 Mumbai, Jun 8: As Bollywood actors gathered at the condolence meeting for 25-year-old actress Jiya Khan here this evening, superstar Aamir Khan broke down while praising the lady.
Aamir Khan came to the condolence meeting at 6:30 am, went to the last row and quietly sat down. For nearly 20 minutes, Aamir wept sitting in his chair, and then he went to meet Jiah's mother Rabia and again wept.
When actor Deepak Parashar requested Aamir to speak on the mike, Aamir  came forward and again broke down, saying 'I knew Jiah since her childhood days, when I used to study in college.
"I used to visit Rabia auntie during my vacation, and used to feed Jiah on my lap.
"When Jiah was working in my film Ghajini, I used to remember her childhood, and used to tell her about those wonderful days. She was an actress, and for me she was a younger sister."
Among Bollywood celebs,  Sanjay Khan, Deepika Padukone, Urvashi dholakia, Shweta Pandit, Prateik Babbar, Nagma, Ritu Rakesh Nath, Shrawan and Suraj Pancholi attended the condolence meeting.
The meeting was organised at Ville Parle Medical Center.