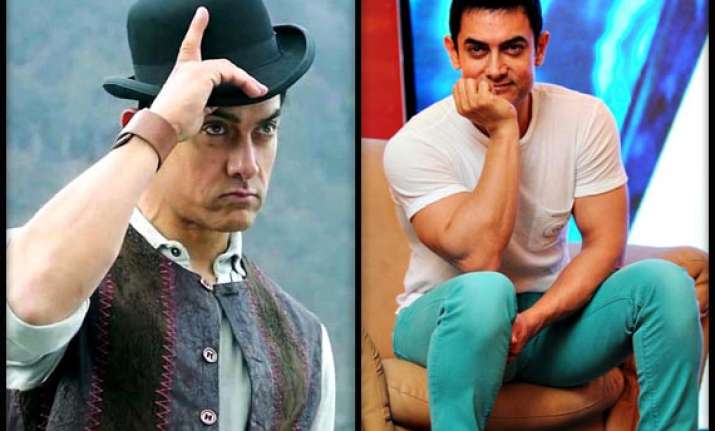 Mumbai: Actor-filmmaker Aamir Khan, who turned 49 Friday, is happy with the way his Bollywood career shaped up last year courtesy "Dhoom 3". He has planned to dedicate all his time in 2014 to his social issue-based TV show "Satyamev Jayate".
Besides one Hindi movie, Rajkumar Hirani's "Peekay", which is slated for release on Christmas, Aamir has no other film lined up.
Talking to reporters at his residence, where he celebrates his birthday with media persons every year, Aamir said: "Last year was great. I was happy with the success of 'Dhoom 3', and I was glad that all our hard work paid off."