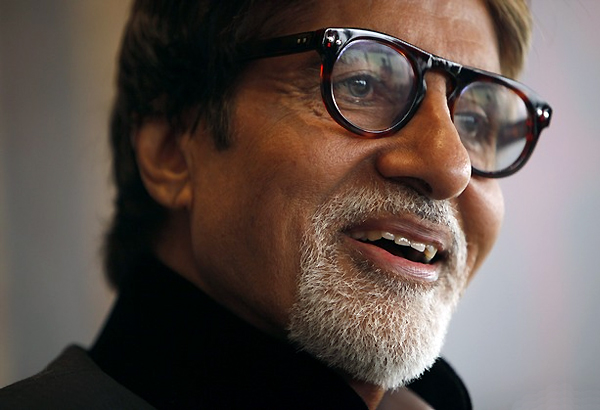 New Delhi, Mar 25: Megastar Amitabh Bachchan, who is recording father Harivansh Rai Bachchan's 'Madhushala' in his own voice, says he is not sure whether the poems will be relevant to today's youth.
The 69-year-old actor has has been making efforts to popularise his late father's work but he is not so hopeful about it connecting to the present generation.
"I wonder as I sit vacant in the studio, who would want to listen to the words and philosophy of my father? It would hurt me beyond measure if it were to be looked upon as something that needed to be designed for commercial value. It is a proposition that seems irrelevant with today's youth," Bachchan wrote on his blog.
"So, make it and keep it and live with it alone in its beauty. Getting the others on the same plane is asking for much, too much. The humiliation if they treated it shabbily would be difficult to overcome. I shall live with it on my own.
"Sharing it with them that do not have the intent to understand it, would diminish its wonderful sheen. Better then to burst into trance like condition within the silence and contours of my own little space, than to be seen coaxing another into submission and forced liking," he added.
'Madhushala' is a book of 135 "quatrains" - verses of four lines 'ruba'i' by poet and writer Harivansh Rai Bachchan.
The highly metaphorical work has been celebrated in Bachchan starrer 1990 film "Agneepath", which was taken from a poem of the same name from 'Madhushala'.
The poem has also found resonance in the remake of the same film recently which starred Hrithik Roshan.
The actor also expressed his displeasure about the changed face of music in the country, which has been overtaken by technology.
"We crave today in music sittings for the age of unplugged instrumentation. The reality and the joy of listening to the original sounds of string and 'dholak'. Of the great masters and their wares - the Sarod, Shehnai, Sarangi, Sitar. All lost and buried under the weight of modern sounds, mastered and manufactured through science and technology," he wrote.