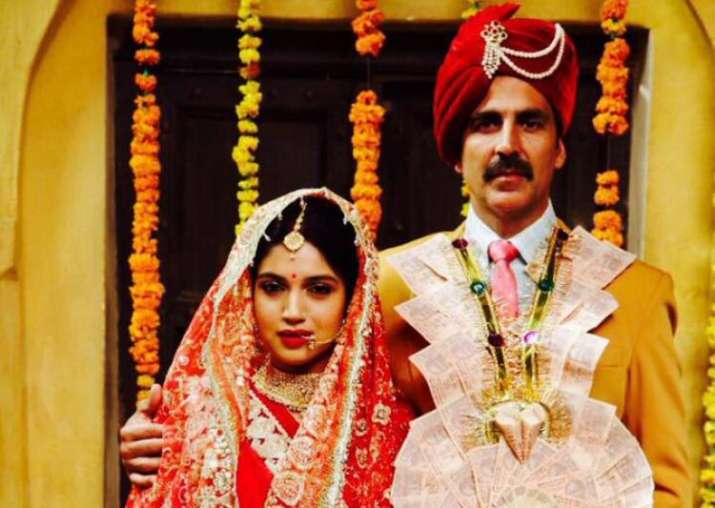 Akshay, Anupam Kher and Bhumi  are on a promotional spree for their forthcoming film Toilet Ek Prem Katha. And all three are leaving no stone unturned to make their film huge a success.
Interestingly, during the promotional tour of Toilet Ek Prem Katha, the leading star Akshay was spotted teasing and pulling leg of his co-star Bhumi. 
Recently, Akshay, Bhumi and Anupam while an interaction with their fans through social media platform revealed quite interesting facts about the film. But Akshay, who is playing the love interest of Bhumi in Toilet Ek Prem Katha, while recalling an interview said that if she gets a chance to talk, she never allows anyone else to speak. 
Akshay said, ''I did an interview with her. She doesn't let anyone talk at all."
Another leading star of Toilet Ek Prem Katha, Anupam also backed Akshay in teasing Bhumi and agreed to his statement. 
Further talking about the film Akshay said "In this film, the USP is the love story. It is important. I love the fact that in real too, the woman when she gets to know about the toilet, the story changes. A man can defecate in open easily, although it's very wrong to do so. But for a woman, it is a private time. In our country, we have always respected women but why should they face such humiliation." 
For more entertainment updates follow our Facebook page