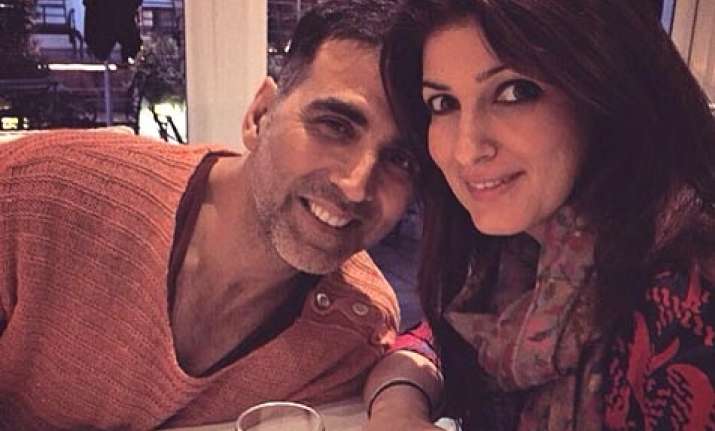 Keeping up with the obsession Indians have for women to change their name post marriage, a fan told actress Twinkle Khanna that she is now a 'Kumar'. Twinkle married superstar Akshay Kumar in 2001, but retained her original surname after that too. This fact seemed to have irked a fan who posted a series of same comments asking why is she still a 'Khanna' not a 'Kumar'. 
Though, it has been more than a decade since the wedding, the debate on why Twinkle kept her surname intact rarely evades her. The comments by this 'hyperactive' netizen are proof of that. While any other lady would have gone into details on why she chose to stay that way, Twinkle owned it with just one sarcastic reply.
Mrs Funnybones, brought to the table her brand of humour and said she will always remain a 'Khanna'. Read her reply here:
It wouldn't be wrong to say that Twinkle Khanna managed to shut all his 'Got Its' with the hashtag #MarriedNotBranded.
Looking beyond this funny answer, Twinkle gave this post also is about the well engraved patriarchal mentality. A thought which expects women to drop her last name at the drop of a hat just because she is married.  
With Twinkle standing up for her 'Khanna' tag it says a lot about how rules of union are changing for both men and women in the present time.
Kumar or Khanna, Akshay and Twinkle's married life has the ability to give relationship goals to many. When Akshay was recently asked what his secret behind a happy married life is, he told everyone should just concentrate on keeping their wives happy. A happy wife results to a happy home.
Well, with a sense of humour like that of Twinkle, it is impossible for the 'Kumar' home to not be happy.