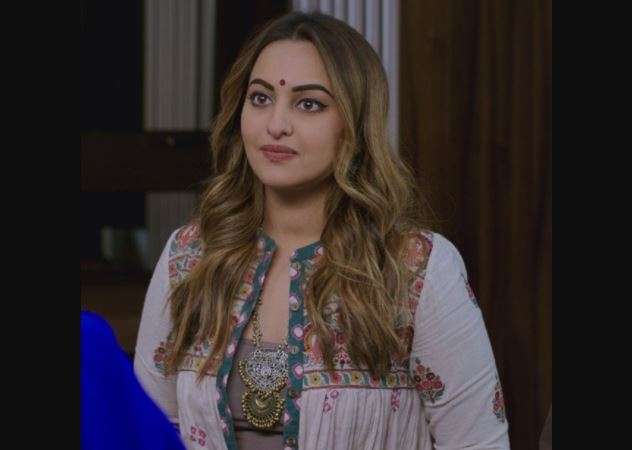 Be it the ultra-modern or the conventional, actress Sonakshi Sinha is known to be able to pull off any look like a pro. 
Sonakshi began with the desi village belle look in her debut film 'Dabangg' but has since been seen in various avatars in her films.
Now, Sonakshi Sinha has joined hands with batch-mate Eka Lakhani to design her look in Welcome to New York. 'Welcome To New York' which releases on February 23rd, 2018 has Sonakshi playing a Gujarati fashion designer, Jinal Patel in the film. The look is very different and Sonakshi has always been able to carry it off.
Audiences have already got a glimpse of Sonakshi's role as Jinal Patel in the recently released trailer. But, for the ones who haven't seen the trailer, here's one of her quirky looks from the movie.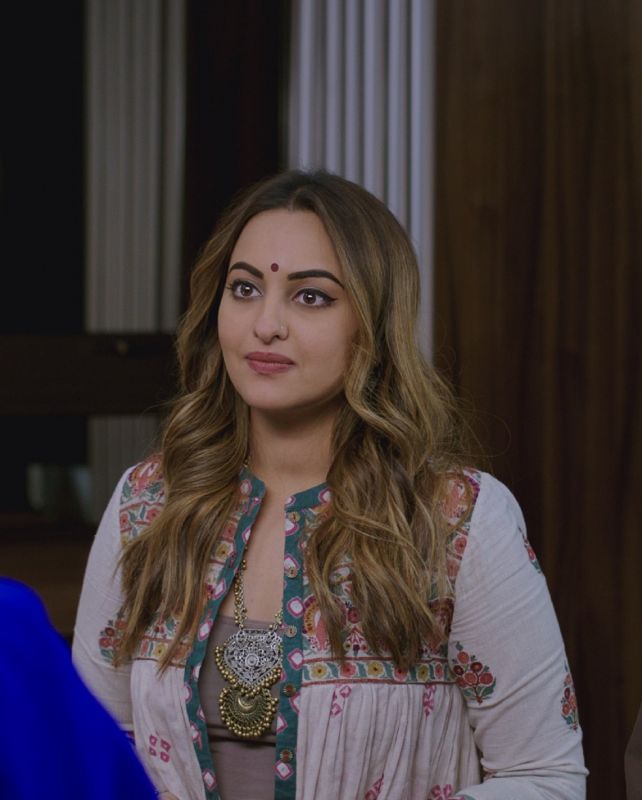 ​
Sonakshi Sinha is teaming up her Kurtis with bindi and accessories in the film. Interestingly, this look has been put together by her college batch-mate, Eka Lakhani. 
Talking about it, Sonakshi Sinha said, "Eka has understood the quirks of the character really well and applied it to her fashion. I was really happy with all the elements she put together to give Jinal Patel a very different, quirky and individual style, a style she can call her own".
She added, "The character is supposed to be somebody who is an aspiring fashion designer and has her own quirky sense of fashion. To go with the quirks in her personality, we added certain quirks to her look too and that really added to the character."
Stylist Eka Lakhani says, "Sonakshi's look was supposed to be fun, quirky yet it had to have a slightly 'off' or slightly 'weird' feel to it. So, while we made her look fun, we also gave a slightly quirky vibe to her overall look."
On the other hand, director Chakri Toleti commented, "It was fun working with Sonakshi, and she took on the role like a fish to water. Moreover, with her comic timing, she was able to bring out the very best."
'Welcome To New York' is a heartfelt, rib-tickling comedy that tells the story of two unlikely youngsters living in India in search of a better life for themselves. An unexpected trip to New York City sets them off on a comedic adventure that changes their lives forever.
Produced by Pooja Entertainment (India) Ltd in association with Wiz Films and Directed by Chakri Toleti, 'Welcome To New York' releases worldwide on February 23rd, 2018.