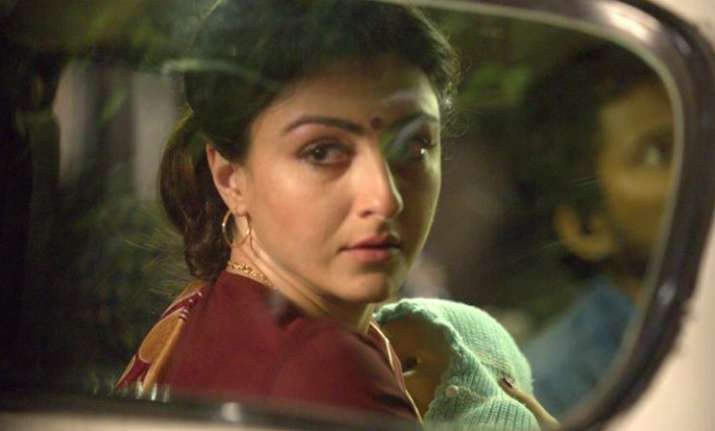 Actress Soha Ali Khan who is awaiting release for her upcoming movie '31st October' has said that the movie is already a landmark in her career. She said that she would be unfazed by the box office performance of the movie and would be proud of it.
While interacting with the media, Soha said that some movies become more important because of the box office results, but with '31st October' this is not the case.
"Of course, we want the film to make lots of money, but whatever the fate of the film is...I will always be proud of the film," she added.
This will be the second time that Soha has gone de-glam for her movie. She had earlier opted for a no-makeup look in the 2006 hit movie 'Rang De Basanti'.
Speaking on the experience, Soha said that going de-glam was great. She would get ready in 10 minutes; it was just the long braid which took time.
"It was just attaching the long braid that I had to do and there was no make-up," Soha added.
Soha also said that in absence of make up an artiste is completely exposed.
"I like such films because otherwise behind the glamour, you lose the depth of the character and in this you can't hide behind make-up at all. You are completely exposed and I find that challenging," she said.
Also starring Vir Das, "31st October" is based on the aftermath of Indira Gandhi's assassination and its repercussions. Soha and Vir essay a Sikh couple in the movie, which will hit the screens on October 7.
The actress, who is the younger sister of actor Saif Ali Khan, says the film has shown the 1984 riots through the eyes of one family and that the makers chose to stay away from politics in the film.
"We stayed away from politics in the film. We've shown the 1984 riots through the eyes of one family. It is a very humane take on what has happened. There are references to certain local leaders but we have not named them. But for people, who know enough about the 1984 riots, they'll know exactly who we mean," Soha said.
(With IANS Inputs)