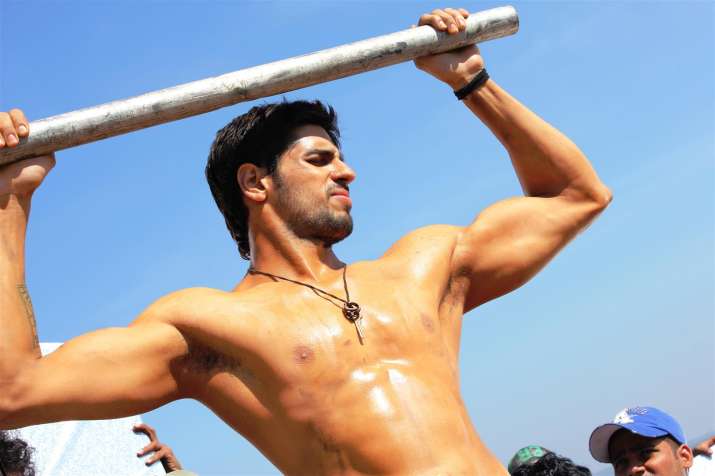 After his last release 'Baar Baar Dekho' turned out to be a disaster at the box office, Sidharth Malhotra is putting his sweat in his upcoming one in which he plays a secret agent. For the action flick of which he is a part, Sidharth is reportedly training hard under a French stunt director.
The movie will be a full fledged action film having sophisticated stunts for which Sidharth is training hard. Speaking about his preparations, Sidharth told a leading daily that he is learning hand combat from French stuntman Cyril Rafaelli and other things too.
Interestingly, Cyril Rafaelli is not working with a Bollywood movie for the first time. The Transporter series fame action director had worked with the 2015 release 'Baby' starring Akshay Kumar.
Training under foreign action directors is not new for Sidharth. In his conversation he said that for 'Brothers' (2015), he had trained under American team of action supervisors.
Sidharth also said that though they have filmed 40% of the movie, they have not decided on the title. He said that it was reported that the movie is called 'Bang Bang 2' but this is not true. "Everyone thought it was called Bang Bang 2 because it's being produced by Fox Star who made Bang Bang. But our film is in no way related to Bang Bang. We are still trying to figure out the title," Sidharth was quoted.
Reports have it that the movie is tentatively called 'Reloaded', though there has been no official confirmation.
Speaking more about the untitled project, Sidharth said that it is much more than pulse-pounding fist-flying action. He said the movie has a coherent script and loads of humour. He said if there is one movie which is in parallel to this movie it could be the 1994 Hollywood movie 'True Lies'.
Hoping that viewers will like the action, Sidharth said that the team is trying to pull off something different with the help from an International team.
"We don't have the budget to blow up cars and buildings. But we have a solid storyline, humour and stunts that stretch neither credibility nor our budget," Sidharth was quoted.
Sidharth saying that the the movie doesn't have a big budget comes in agreement with recent news. Due to budget constraints the movie which was originally to be shot in Malaysia and Thailand, is now being filmed in Mumbai.