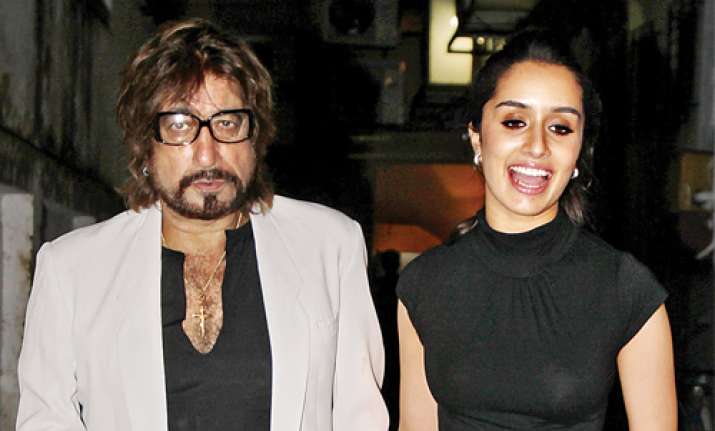 Actress Shraddha Kapoor is gearing up for her upcoming film 'Rock On 2' alongside Farhan Akhtar. With the pretty actress all set to perform at Kirori Mal College in Delhi along with her co-stars, her father and actor Shakti Kapoor has decided to give his daughter a sweet surprise by paying her a visit in Delhi.
While talking to a leading entertainment portal, Shakti Kapoor revealed that he is very proud of her daughter who is performing at Kirori Mal College, where he was once a student. He even disclosed that he was junior to legendry actor Amitabh Bachchan in college. The actor was making arrangements to meet her daughter.
He said, "I am planning to drop in there and surprise Shraddha. I was a student at the Kirori Mal College and Amitabh Bachchan was my senior so, I feel very proud and happy that my daughter is performing in my college today."
There is no denying that the hectic promotions of 'Rock On 2' are keeping the actress busy. Talking about strenuous schedule of the 'Baaghi' actress, Shakti stated that Shraddha is working very hard and she is in desperate need of a break.
The 58-year-old actor said, "My poor child works so hard and needs a break so badly. It's the least I can do."
The star cast of the flick is leaving no stone unturned to make this movie a hit. Directed by Shujaat Saudagar, 'Rock On 2' also stars Arjun Rampal, Prachi Desai, Purab Kohli and Shashank Arora in key roles. The flick is slated to release on November 11.