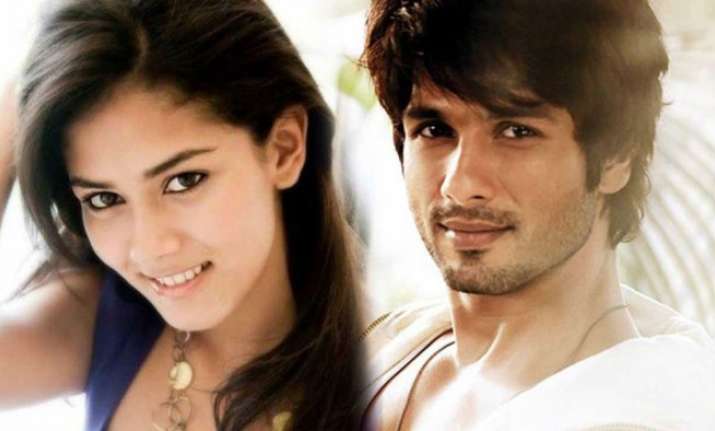 Mira Rajput, who is the lovely wife of "Rangoon" star Shahid Kapoor, made headlines when she appeared on "Koffee with Karan" along with her loving hubby. Now, the 22-year-old mother of Misha, recently opened up and talked about lots of things right from arranged marriage to feminism.
Mira attended an event on International Women's Day (8th March) where she spoke like never before and wowed the audience with her bold and upbeat opinions.
Arranged marriage and housewife
The young mother said that arranged marriage is a bliss and she is more than happy that it worked for her and Shahid in the most perfect manner. 
"Both of us have given and taken a lot from each other and we have become more wholesome. It's two halves that make a whole", a blushing Mira said.
On being a housewife, she said that she is proud of it and loves being at home. She also said that she wants to raise her daughter Misha, be a good wife, and set up her home the way she has always wanted.
Shahid Kapoor and Misha
Speaking about her husband Shahid, Mira said that their marriage is just like any other marriage. 
"We have fights, we get along well, we laugh a lot, we raise our child together, we are best of friends. When we step out, we are two people together taking on the world", Mira said.
Further she said that she doesn't want to spend one hour in the day with Misha and then rush off to work. 
"I want to be there for her as a mother. Seeing her grow up can't be quantified", she added.
Feminism and women empowerment
Mira also spoke about feminism and said that it isn't about male versus female. A new wave of feminism is here which is aggressive and destructive known as 'feminazi', which is equal to a female chauvinist, she said. 
"Empowerment means you have the right to choose. So it's my choice if I want to be at home. And it's someone else's choice if they want to be a working mother. But both are equally valid and neither of them should be shamed", Mira concluded.
Well, it surely was a delight to see Mira at her candid best and we must say the lady is loaded with intelligence and her words make quite a lot of sense. Way to go girl!