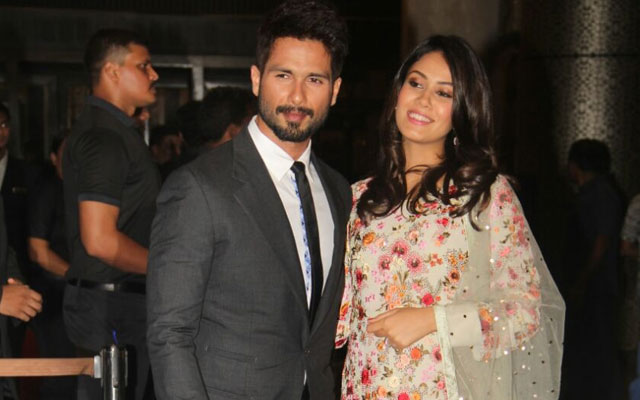 Shahid and Mira Kapoor, who were recently blessed with their first child, are to yet to name their cute little angle. This has come as big surprise for everyone as naming a child is one of the most special aspect of parenthood.
A lot of emotions are attached when it comes to naming their own child. However, Shahid and Mira want their princess to get the special blessing for the Radha Soami Satsang head and hence decided to consult him before naming their daughter.
The couple Shahid-Mira wants their daughter to be named by Baba Gurinder Singh who is head of the Radha Soami Satsang Beas.
"Both Shahid and Mira's families are staunch followers of the Radha Soami sect. So, it's natural that they want their daughter to be blessed by Guruji (Baba Gurinder Singh). And they'll also consult him for the name that's most suitable for her," a source reportedly told an entertainment portal.
Interestingly, it was during the Radha Soami Satsang that Mira was chosen to be Shahid's better-half by the actor's parents.
Reportedly, the new parents will soon be travelling to Amristar to meet Baba Gurinder Singh. Shahid and Mira will also be accompanied by Pankaj Kapur.
"Pankaj Kapur's current plan is to travel with his son and daughter-in-law, however it is still not known if any other family member would join them," the source added.
Shahid's wife Mira had given birth to a baby girl on August 26. On the professional front, Shahid Kapoor has reportedly been roped in for Sanjay Leela Bhansali's upcoming movie 'Padmavati' opposite Deepika Padukone.