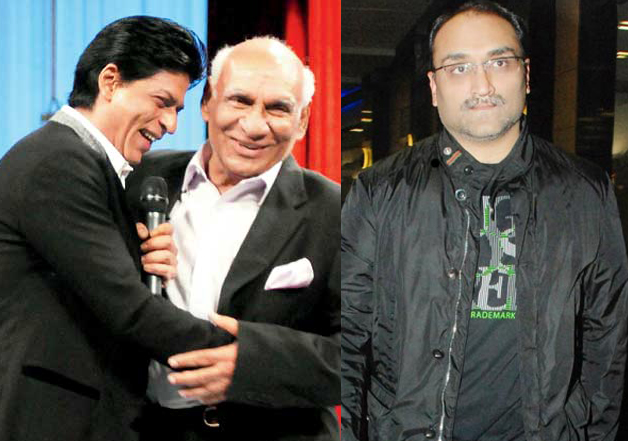 Superstar Shah Rukh Khan has completed 25 glorious years in the Hindi film industry and has emerged as a global icon. In the beginning of his career, King Khan was the blue-eyed boy of Yash Chopra, but it would shock you to know that the legendary filmmaker didn't like him initially.
This revelation has been made by Yash Chopra's son Aditya Chopra in yet to be released book, 'SRK 25 Years of A Life'. The book is co-authored by Samar Khan, Sonali Kokra and it chronicles SRK's rise from a Delhi boy to becoming India's most loved star.
The book is scheduled to release tomorrow and one of the excerpts featuring YRF head honcho Aditya Chopra made this revelation.
In the excerpt, Aditya who is now a dear friend of Shah Rukh, remembered how the actor was cast for the movie 'Darr'. Aditya said back then, Shah Rukh was working with filmmaker Rakesh Roshan for 'King Uncle' (1993). Aditya and Yash Chopra saw some footage from the movie and weren't impressed. They signed on Shah Rukh, nevertheless, because many actors had refused to play the negative role in the movie.
So what changed Aditya's perception about him that Shah Rukh became a favourite of the Chopras? Well, it was the first shot of 'Darr', revealed Aditya. He said that the first shot was the Holi song and after seeing SRK's performance, he knew that the actor would become a superstar.
However, Aditya Chopra added that the world has seen only 10% of the actor SRK and 90% is still left in him. Talking about the unseen part, Aditya said has the potential to blow everyone's minds.
Doling out more details about the person that Shah Rukh is, Aditya said he feels the superstar doesn't laugh whole-heartedly.
"His laughter never reaches his eyes. Somehow, it's always a bit hollow, a bit fake. I think that maybe that has something to do with the fact that he lost his parents very early in life," the book quoted Aditya.
Aditya went on to say that over the years though Shah Rukh has essayed many roles in his career, he hopes he gets to work with filmmakers that tap the remaining 90% of his talent.