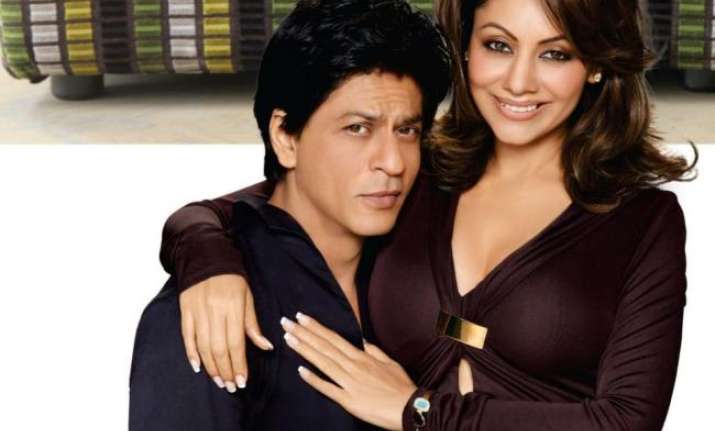 Superstar Shah Rukh Khan and his wife Gauri Khan are ringing in their 25th wedding anniversary today. The couple have been going strong in their marriage for all these years and giving relationship goals to many.
SRK and Gauri's love story has been told time and again to people. How King Khan followed Gauri to Mumbai, how he convinced her Hindu parents to get her married to him (a Muslim boy) and how he has always considered her a lucky charm are tales that fans of the couple remember by heart.
As they celebrate their silver jubilee today, the spark in their marriage is still the same. Reportedly, SRK will wrap up shoot for Imtiaz Ali's 'The Ring' in Lisbon to celebrate the wedding anniversary with his beloved wife.
In the glitzy world of Bollywood when marriages break at the back of the hand, it gets one to wonder what has made theirs stay. Shah Rukh is a superstar, who gets women weak in their knees while Gauri doesn't come with such a huge stardom.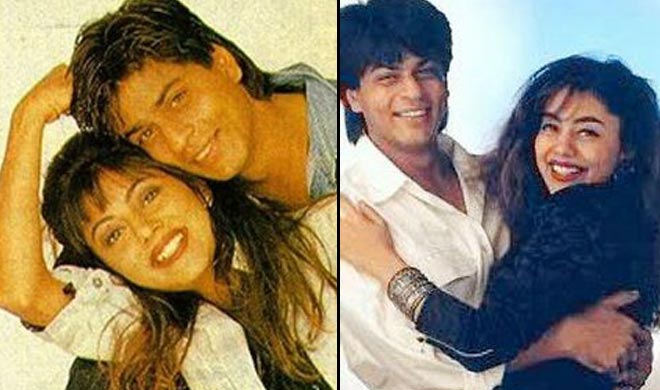 Well, maybe this is what they say about opposites attracting each other. Quite a number of times, Shah Rukh has said that he and Gauri were at the two ends of the earth.
A few years ago in an interview to a fashion magazine, Shah Rukh said that Gauri and he never agree on the same thought. They have contradictory thoughts on everything from movies to life. He had said that despite this they never tried to change each other.
Shah Rukh had added that since he has been in the film industry for over two decades many stories about him float around, but that doesn't bother Gauri.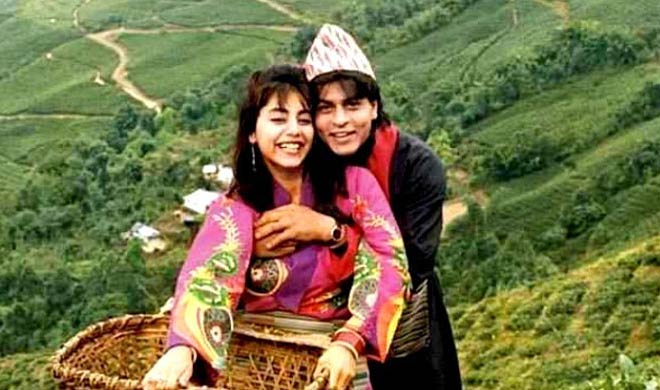 In fact, Gauri is the one who keeps SRK grounded, revealed their good friend filmmaker Karan Johar once. Karan had in an interview said Gauri brings stability in SRK's life, despite being a self sufficient professional herself.
Apart from this, Shah Rukh and Gauri are opposites on one more factor. While the former likes to flaunt pictures of his children on social media, the wife doesn't like him doing so.
Over the years, we have seen how the couple have been unaffected by all ups and downs that came their way; telling what true love is.
On the 25th wedding anniversary of the celebrity couple, their fans took to micro-blogging website Twitter to trend '25 YEARS OF SRK GAURI'. The couple was showered with tons of love on the website, something which is bound to make them happy.
Here are few tweets from their fans:
Happy 25th anniversary! I wish you health and happiness. God bless your whole family "25 YEARS OF SRK GAURI" @iamsrk

— Simone (@SommerSimone) October 25, 2016
Happy Marriage Anniversary to the King of the World @iamsrk 🎉🎊🎂🎂🎂
25 YEARS OF SRK GAURI
Eternal Love Story pic.twitter.com/nWaDIfaKRx

— DANY •_• (@itsdanishalam) October 25, 2016
May you smile with as much happiness from your deep heart as much completed you have made each other @iamsrk💗
25 YEARS OF SRK GAURI pic.twitter.com/NIRS6PZDnk

— ♡ Sнαн Kι Bιωι ♡ ᶻᵉʳᵒ (@JacyKhan) October 25, 2016
wish you all the happiness all your life @iamsrk #GauriKhan best Jodi ever ;) 😍❤️ 25 YEARS OF SRK GAURI pic.twitter.com/fnFZHoJR2W

— Srk Fan (@SrkNoraa) October 25, 2016