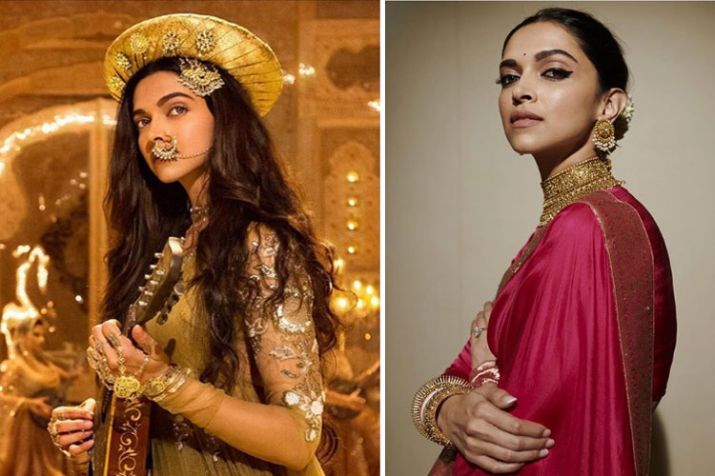 Actress Deepika Padukone, who recently tied the nuptial knot with long-time boyfriend Ranveer Singh is undoubtedly the reigning queen of Bollywood. Whether it's about her fashion sense or portrayal of any historical characters in any films, Deepika perfects all the arts. After playing Mastani in Sanjay Leela Bhansali's film Bajirao Mastani and Rani Padmavati in another historical Padmaavat, Deepika has become the undisputed queen of Bollywood.
After Bhansali's Padmaavat, Deepika in an interaction with Zoom when asked if she has any plans to play another queen on-screen, she said, "No". Deepika further said, "Queen of Ranveer's heart maybe, but that's it. It's the only on-going role. It's like continuity. But other than that, I think we can give that role a break, no?"
Interestingly, we saw Deepika in a royal or a historical character in most the Bhansali's film. Recently, Bhansali talking about Deepika said that he gets a glimpse of three legendary actresses in her.  
In an interaction with Bollywood Hungama, Bhansali said, "There is a lot more to her. Lots! Deepika is one of the finest artistes I've worked with. Such thehrao and such grace! She never surrenders to melodrama even when there is ample temptation to do so. Look at her speech in front of the women before they commit Jauhar. Such control, restraint and so much emotive power without tripping over. I was so overwhelmed by how she handled that scene; I gave her a 500-rupee note after she finished the scene. I am sure that token of my appreciation is more valuable and precious to her than the entire remuneration she got for the film."
He further added, ''From some angles, she reminds me of Vyjanthimalaji. Sometimes she reminds me of Hemaji. And the grace with which she has performed the 'Ghoomar' dance reminds me of Waheedaji. I strongly believe Deepika has the potential to join the ranks of our legendary actresses."
Deepika has been recently appointed the chairperson of MAMI (Mumbai Academy Of The Moving Image).