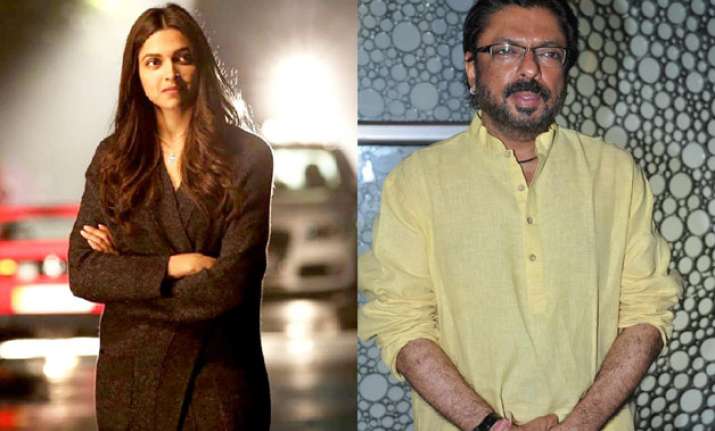 New Delhi: The B-town is in a celebratory ever since this year's National Awards have been announced.
However, there is this one celebrity who is making to the headlines despite not winning a National Award.
Yes! You guessed that right. We are talking about Deepika Padukone.
The diva, who was expecting to bag the best actress award, is reportedly quite upset with the list of winners announced.
Interestingly, her arch rival Kangana Ranaut has won the National Award in the Best Actress category, which has apparently twisted the knife.
As per the media reports, the 'Tamasha' actress is so hurt for not winning the National Award that she is not in mood to celebrate the success of her movie 'Bajriao Mastani' who had won seven National awards.
Director Sanjay Leela Bhansali, who too won a National Award, hosted a grand party to celebrate his win. The entire team of 'Bajirao Mastani' including Ranveer Singh was present at the party accept for Deepika Padukone.
Indeed, Deepika's absence has raised a lot of eyebrows.
When Bhansali was quizzed about Deepika missing his party, he rather gave a casual reply.
"I have no idea why Deepika did not come for the success party. I heard she was leaving for Canada and she had a 10pm flight. But Ranveer was there and I had my whole cast and crew and we had a great time celebrating the success of our film," Sanjay Leela Bhansali reportedly told an entertainment portal.
Several celebs from the film fraternity marked their presence at Sanajy Leela Bhansali's party including Shah Rukh Khan, Aishwarya Rai Bachchan, veteran actress Rekha and many more.
Currently, Deepika Padukone is busy shooting for her Hollywood debut 'xXx: The Return of Xander Cage' opposite Vin Diesel, which is expected to release in January 2017.