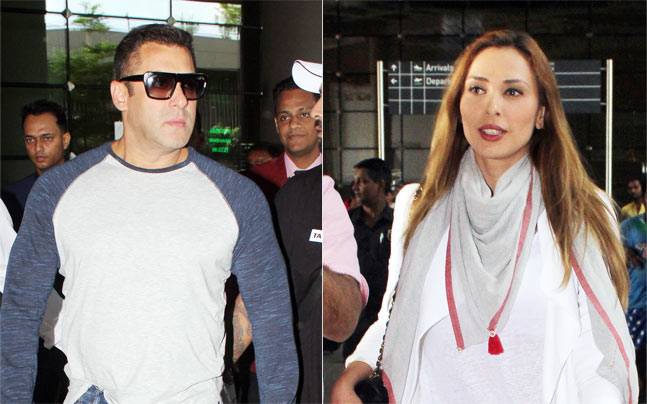 Superstar Salman Khan's rumoured love life with Iulia Vantur has given fodder to gossipmongers to talk about an impending marriage. For long now, there have been reports that the Bhaijaan of Bollywood is thinking on letting go of his single status and get married to Iulia.
However, these reports could turn out to be just nothing, as per a report in a magazine.
A blind article in a famous portal read,
"Photos of the girlfriend accompanying him to weddings, outdoor schedules and movie screenings are splashed all over the media, but according to a source close to the actor this is a pattern- The minute you start to see a lot of any particular girl, it usually means she's on her way out."
Given the clues, it doesn't take a genius to figure out that the superstar in mention is Salman and the girlfriend Iulia. Iulia has been accompanying Salman to many events. Till the reception of actress Preity Zinta, Iulia's presence in Salman's life was silent, but after she attended the event, it was all loud and clear.
Post that, Iulia was seen out and about the Galaxy Apartments (Salman's residence), she was seen with the Khandaan at family parties and the caring side of her surfaced when she walked hand in hand with Salman's mother Salma outside the airport. In fact, Iulia was by Salman's side when the actor paid a visit to his Holiness The Dalai Lama.
But, if a member of Salman's inner circle is to be believed, this is just a pattern that she will be out of his life
Amidst news that Salman would get married this year, this blind article is bound to take his fans aback. Well, let us see if this blind piece turns out to be true or no.