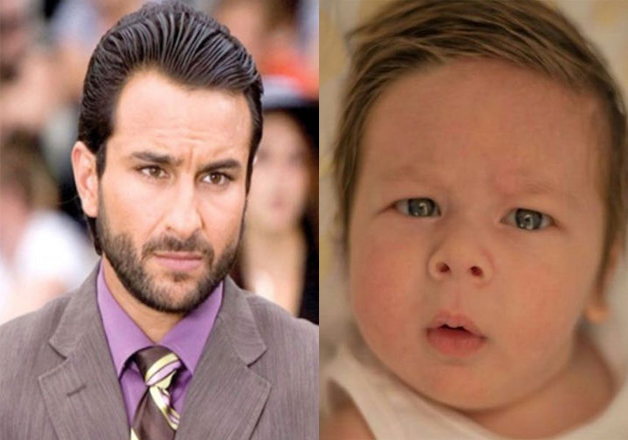 Actor Saif Ali Khan who is gearing up for the release of his upcoming film 'Rangoon' spoke on the resemblance of his son Taimur's name with Turkish emperor and said that the ruler's one of the most able generals was his son whose name was Shah Rukh. He added that if people get stuck with it then they have to change everyone's names.
The actor revealed to media that he didn't name his son on that emperor, adding that he has grown up hearing the name which means iron. The actor said that he has heard about the violent Turkish emperor saying that the conquering ruler has to be little violent.
Saif said, "One of Taimur's most able generals was his son and his name was Shah Rukh. So if we start getting into what names are right or wrong, then we would be changing everyone's names. Like Calcutta airport."
The comment left everyone present in splits.
The actor further said that along with giving nice Muslim name to his son he wanted to bring him up with secular values so that whenever people meet him they don't focus on his name but just say 'what a nice guy'.
Saif said, "I'm aware that there's a certain amount of Islamophobia in the world today and as Muslims, if we don't somehow own it then who will? I can't very well name my son Alexander and realistically can't name him Ram."
Ever since Kareena and Said named their son Taimur Ali Khan Pataudi, debate over it started with people slamming the stars for naming their son after a barbaric ruler. However many B-town celebrities including Karan Chopra, Rishi Kapoor, Priyanka Chopra came out in Baebo and Saif's support.