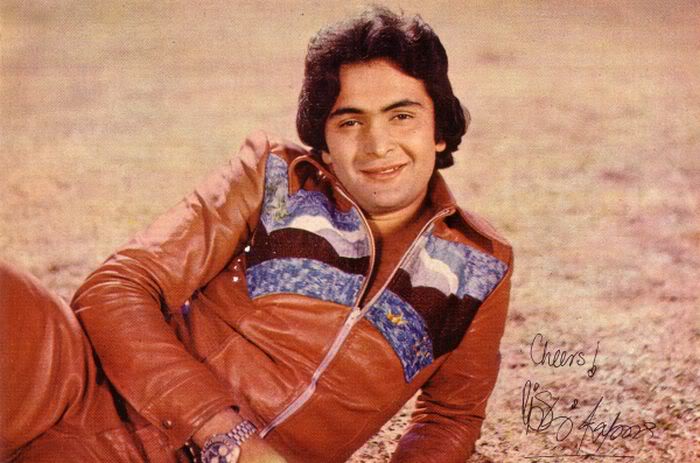 We still remember Subhash Ghai's 1980 hit 'Karz'. The lead actor Rishi Kapoor shared some interesting memories of the shooting the song. Do you know that a song in the movie was shot WITHOUT any choreographer? 
The actor says his first schedule of the movie started with picturization of the popular "Dard-E-Dil" song, during he which he realised there was no choreographer on the set.
"I asked who will choreograph the song, so Subhash Ghai said he will. To be honest, I didn't have that conviction or was that happy that he will shoot the song because he had made action films. I objected a little but he convinced me. He said we will re-shoot the song if I don't like it.
Also Read: Rishi Kapoor tries a patch-up but Mashoor Gulati refuses saying 'I am retired hurt'
"I am happy to tell you, the final version that you see has been picturised by Subhash Ghai with no choreographers. He is among the very few directors who can picturise a song without any help from choreographers," Rishi told reporters here.
The 64-year-old actor was speaking at a special 're-premiere' event of the film along with Ghai and actress Simi Garewal.
Also Read: Revealed: Rishi Kapoor to share screen space with Nawazuddin Siddiqui in Manto
The film's album, by Laxmikant-Pyarelal had several successful numbers like, "Om Shanti Om", "Dard-E-Dil" and "Ek Haseena Thi".
At the event, Rishi shared an anecdote involving the music of the film and Anupam Kher.
"Anupam Kher sahab often jokes with me. I had gone to a show and whenever the topic of 'Karz' comes, naturally the 'Om Shanti Om' song is remembered. The lyrics of the song are 'meri umar kay naujawanon.' So he told me, I should stop singing this and instead sing 'kya umar thi, kya sama tha, kya zamana tha. Ek haseena thi ek deewana tha,'" he says.
(With PTI Inputs)