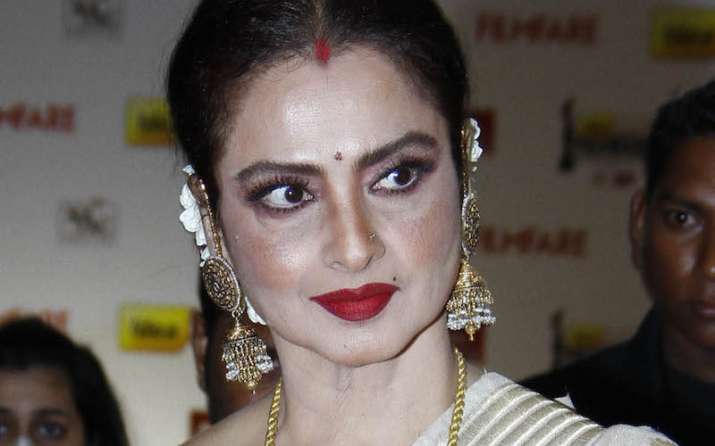 A few days ago Yasser Usman released the biography of actress Rekha, titled Rekha: The Untold Story and the book started quite a stir. In the book, the writer tries to capture the tumultuous life which the 61-year old diva has lived.
She saw an illustrious career in Bollywood as she became one of the actresses every filmmaker wishing to cast her. As Rekha became synonymous to success in reel life, her real life remained shrouded in controversy. This book gives a sneak peek into Rekha's life beyond the 'sindoor' questions and her association with megastar Amitabh Bachchan.
Yaseer Usman with his work blows the lid off how difficult life would have been for a 14-year old sent to Bollywood to earn a living for her family. Marriages at the pinnacle of her career provided little to less rescue. The book talks about abuse in the beginning of her career, how Vinod Mehra's mother did not extend a warm welcome to her and what Rekha did to get Big B's attention.
Here are three things highlighted in the book:
Rekha's 'smooch':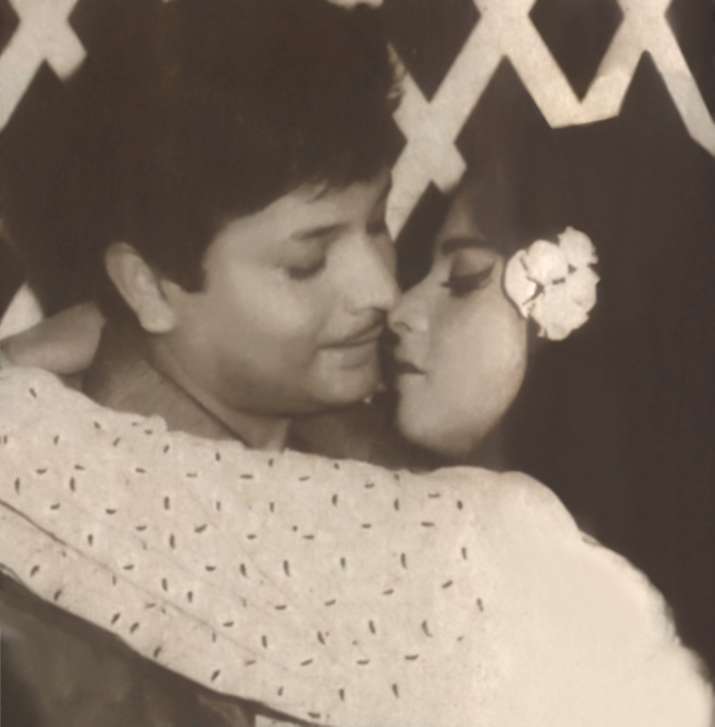 A less than 15-year old girl Rekha was taken aback when his co-star Biswajeet kissed her for five long minutes. This happened during the shooting of Anjana Safar in Mehboob Studios and apparently the director Raja Nawathe had planned the scene down to every detail, except telling Rekha. An excerpt of the biography published in a daily reads, "As soon as the director Raj Nawathe said 'action', Biswajeet took Rekha in his arms and pressed his lips on hers. Rekha was stunned. This kiss had never been mentioned to her. The camera kept rolling; neither was the director ordering 'cut' nor was Biswajeet letting go of her. For all of five minutes, Biswajeet kept kissing Rekha. Unit members were whistling and cheering. Her eyes were tightly shut but they were full of tears."
Much later the lead actor Biswajeet defended his actions by saying that he was only following his director's instructions.
Rekha's marriage: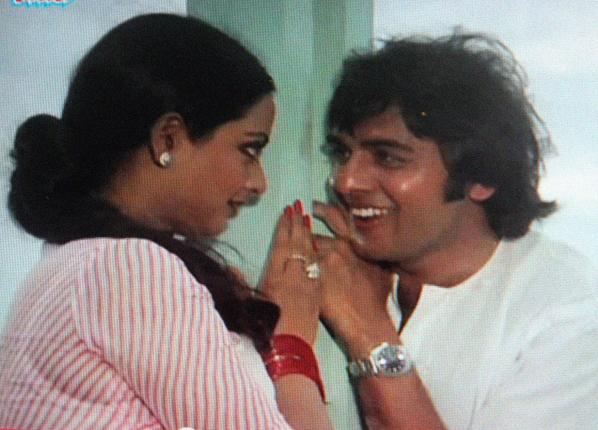 The new bride Rekha did not get a warm welcome at her in-law's house in Kolkatta. After Rekha and Vinod Mehra visited the latter's house in Kolkatta, the diva was greeted with an angry mom-in-law Kamla Mehra. A filmmaker recalled the entire incident as, "As soon as the new bride bent to touch her mother in-law's feet, Kamla Mehra angrily pushed her away. She refused to let Rekha enter her house. She lost her cool and abused and humiliated Rekha, who was standing at the front door. Vinod tried to intervene but Kamla was livid, so angry that at one point she took off her chappal and almost beat up Rekha with it. The poor girl was numb and confused. A crowd started to gather around the flat, and Rekha, stunned, hurt and shook up, started to run towards the lift, her eyes burning with tears. Vinod followed and told her to stay at her house till his mother calmed down."
Rekha's 'sindoor':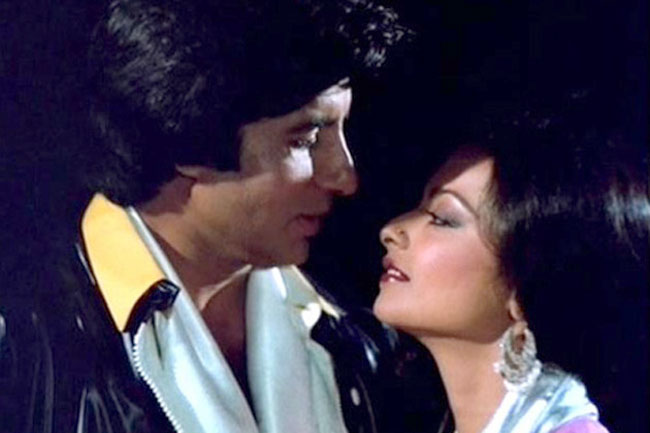 The red sindoor placed on Rekha's forehead has been a constant in her life and mystery surrounding it never fades away. The first time Rekha applied it and made an entrance was at the wedding of actors Rishi and Neetu Kapoor. On 22 January, 1980, Rekha came to the wedding of with a dab of sindoor which resulted in the attention being shifted from the bride and groom to her. At the star studded wedding, Amitabh Bachchan with his wife Jaya and mother Teji was in attendance.
The book mentions, "Her eyes kept darting towards Amitabh every other second. Gathering courage, Rekha took hold of her close friend Snehlata Pandey, the doctor who is credited with introducing Rekha to aerobics and better diets, and went over to where Amitabh was standing. All eyes, quite naturally, followed her. They were seen chatting formally for a few minutes."
The book points out that after Rekha's stunt, Jaya put her head down to hide tears that had welled up in her eyes.