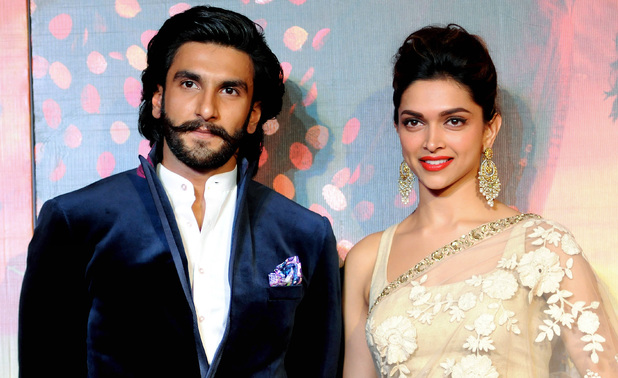 Actress Deepika Padukone and actor Ranveer Singh have started filming for Sanjay Leela Bhansali's period drama 'Padmavati'. Rumours of Ranveer and Deepika's romantic dream sequence in the magnum opus took tinselvile by storm. But, now it seems that these were mere rumours as a source has recently refused any romantic connection between their characters in the flick.
Refuting all the rumours, a source has cleared that the film is based on history and it can't be modified. Alauddin Khilji and Padmavati played by both the actors are not linked romantically, thus the news of their dream sequence is barely a rumour. It is even said that the audience will not witness Alauddin and Padmavati communicating in the flick.
Accordng to a source, "Ranveer and Deepika are not romantically paired opposite each other in the film. There is no romantic song or scene between them in the narrative of the film, even as a dream sequence. In fact, there is no interaction between Alauddin Khilji and Padmavati. This is written history and history cannot be tampered with."
It is quite evident from SLB's last flick 'Bajirao Mastani' that the director is very particular about the characters of his movies.
It further added, "Rani Padmavati was a honorable woman, revered even today. Women at that time wore a 'ghoonghat' to cover their head and face. Sanjay Leela Bhansali, as a filmmaker, has always been sensitive towards people's sentiments and has treated the subject with utmost respect."
It was speculated that the dream sequence will create abuzz in the industry owing to the popularity of rumoured lovers. Now, this news had put all the rumours to rest. It is a big disappointment to all the movie buffs, who were waiting to see their favourite couple once again together on the silver screen.                     
'Padmavati' marks the collaboration of Deepika and Ranveer with SLB for the third time after 'Goliyon Ki Rasleela Ram-Leela' and 'Bajirao Mastani'. The period drama also stars Shahid Kapoor in prominent role.