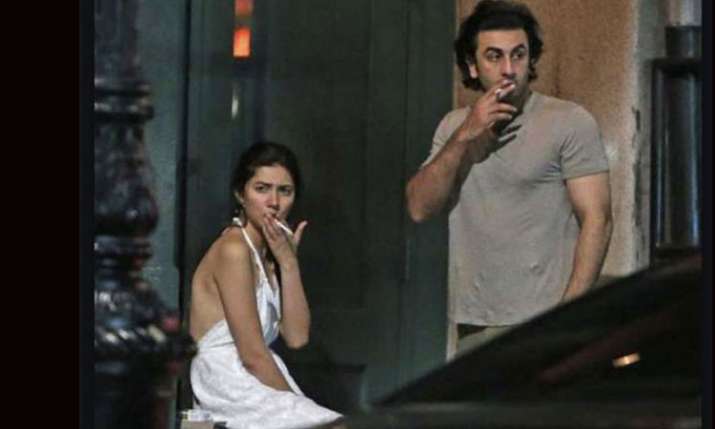 The viral pictures of Ranbir Kapoor and Mahira Khan have become the talk of the town. The photographs, apparently clicked in New York showed the celeb duo smoking in some streets. While several celebs have already come forward to talk about the much-hyped pictures, Ranbir Kapoor has now opened up on the trending issue. Pakistani actress Mahira and Bollywood actor Ranbir Kapoor attended the Global Teacher Prize event in March and now, the leaked images has got everyone talking. Latest buzz has it that there exists a love relationship between Ranbir and Mahira. 
While it isn't confirmed whether Mahira Khan and Ranbir Kapoor are dating, the Jagga Jassos actor has extended support to the Pakistani actress. The 34-year-old actor said he has gotten to know the Raees actress in a personal capacity over the last few months.
Mahira Khan was heavily trolled for "being a Muslim woman and wearing revealing clothes and smoking". Speaking about the same, Ranbir said, "What is also sad is the inequality in judgment just because she is a woman. I request you to stop the negativity and move on with your beautiful god gifted lives. Peace and love", Ranbir was quoted as saying to NDTV.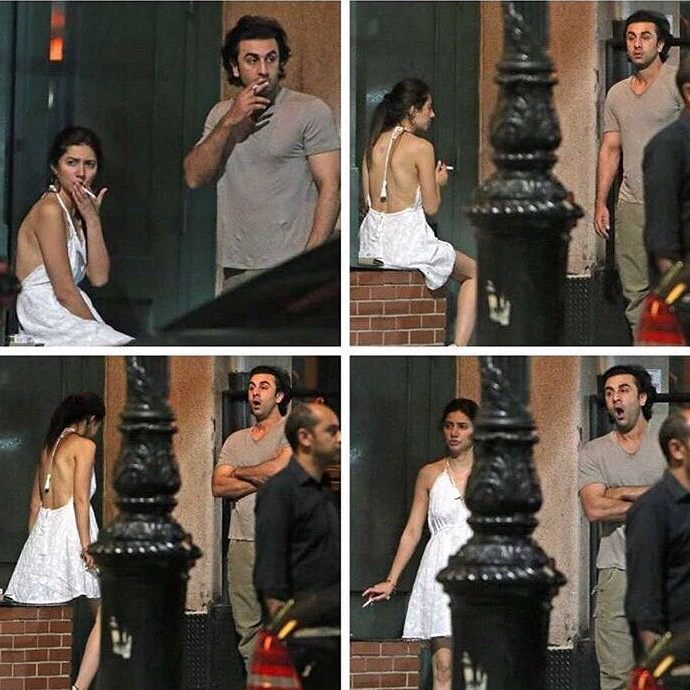 Speaking about his relationship with Mahira, the actor said, "She is somebody who I admire and respect, for her achievements and even more for the person she is. It is very unfair the way she is being judged and spoken about".
"PS: Both smoking and hate are injurious to health", Ranbir Kapoor added. Besides Ranbir, several Pakistani celebs such as Ali Zafar, Humaima Malick, Mawra and Urwa Hocane defended Mahira Khan on Twitter. Check out what they said
"Every woman has the right to make her own choices in life (as long as she's not hurting anyone else) just like we men do. How we react defines our own character. Choose wisely, for we shall be judged," Ali said in a handwritten note while tagging Mahira.
Humaima tweeted: "Ok. So now you can't date anyone, can't smoke, can't go out , can't wear what you want to just because you are a celebrity. More power to all artist and girl. Mahira Khan live your life your way."
Actor Osman Khalid Butt shared a photograph of himself smoking along with a friend and wrote: "F**k your double standards."
'SHOCKING: Behaya male actor cigarette-noshi kartay huay pakray gaye - sharmnaak manazir'.. said NO ONE EVER.
F*** your double standards. pic.twitter.com/t91Owh1D1i

— Osman Khalid Butt (@aClockworkObi) September 22, 2017
"Strength your way! Mahira Khan," Mawra posted on Twitter. While Urwa wrote: "Stay stronger Mahira Khan! Love and power your way."
For more entertainment news and updates, follow our Facebook page