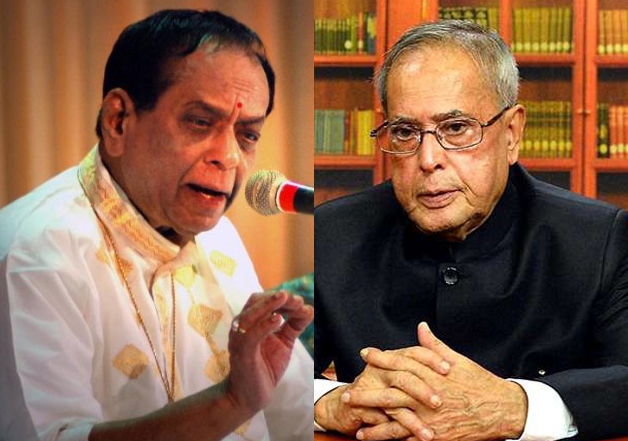 President Pranab Mukherjee on Wednesday condoled the death of noted Carnatic musician M. Balamuralikrishna and said the "nation has lost a genius".
In a message to the wife of the legendary singer, the President said that the death of the doyen of Carantic music is saddening. He said he prayed to Almighty to give the family strength and courage during these trying times.
The singer, music director and actor passed away in Chennai yesterday following ailment. He was 86.
The President said Balamuralikrishna, a child prodigy, enthralled music lovers in India and abroad with his unparalleled talent and marvellous compositions in various languages like Telugu, Sanskrit, Kannada and Tamil for around seven decades.
He said Balamuralikrishna was known for his non-conformism, spirit of experimentation and abundant creativity.
"He innovated the tala system and the Carnatic music system without disturbing its rich tradition. He was also involved in extensive research into music therapy."
(With IANS Inputs)