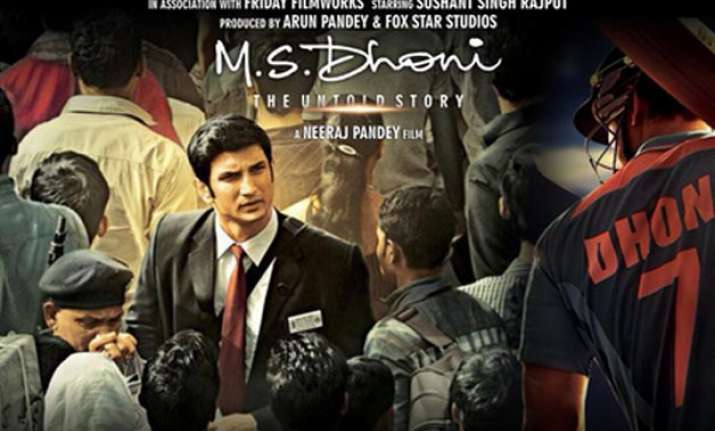 New Delhi: While India is playing against New Zealand right now, Bollywood brings a little gift for cricket fans, Neeraj Pandey to be exact. The teaser of the trailer of M.S. Dhoni – The Untold Story has been released.
Starring actor Sushant Singh Rajput, this biopic on the life of Indian Cricket Team Captain Mahendra Singh Dhoni is one of the most talked about projects of this year. Sushant, has undergone through a lot of changes to perfect the role of Dhoni, from growing hair to practising Dhoni's 'Helicopter Shot', he has done it all.
From the look of the teaser, it seems Sushant's hard work has paid off. The teaser starts on a note of Dhoni's earlier life, that of a ticket collector in Indian Railways. While you engross yourself in those scenes, you get to hear chants of 'Dhoni.. Dhoni.. Dhoni' in the background.
The teaser is quite intriguing and this just might turn out to be one of the most well made movies of Bollywood of this year.
Watch the teaser here.