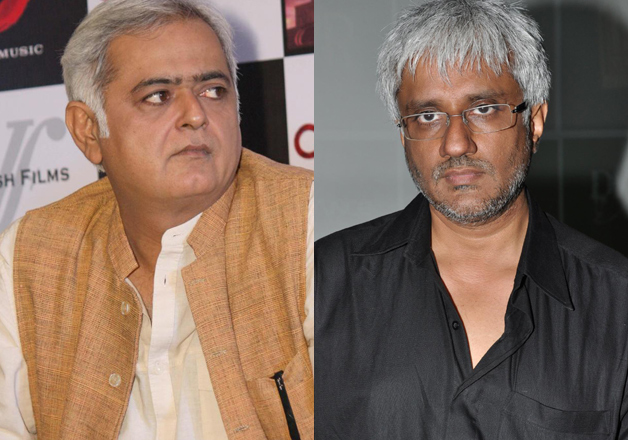 The ultimatum of Raj Thackrey led Maharashtra Navnriman Sena (MNS) to Pakistani artistes asking them to leave India has received flak from various well known personalities from Hindi film industry. Filmmakers Hansal Mehta and Vikram Bhatt have criticised the movie saying that this won't solve Indo-Pak problems.
Pakistani artistes like Fawad Khan and Mahira Khan have been given 48 hours by the party to leave nation, failing which they will be stalled. The open letter which came yesterday has come in wake of the Uri Attacks in which 18 soldiers lost their lives. The party also questioned Bollywood producers who give work to Pak celebs.
Taking a jibe at MNS, filmmaker Hansal Mehta tweeted,
MNS for next central govt. In one master stroke they have solved the India Pakistan problem. After all it is artistes who provoke attacks.

— Hansal Mehta (@mehtahansal) September 23, 2016
Vikram Bhatt said India should push for declaring Pakistan as a terrorist state than involving actors into the situation because that will "trivialise" the issue.
"We should concentrate on making sure that Pakistan is declared a terrorist state. That should be our effort. This (asking Pak actors to leave) is like trivialising the issue, whether artists or cricket should be allowed nor not...How does that matter? What matters is that people are dying, we have been constantly suffering... And the only thing we do is ban artists!" he said.
When asked if he thinks Pakistani artistes, working here, should take a stand on the Uri attack, Bhatt said,
"I expect them to take a stand but can they do that? They are actors, creative people, not activists. I don't think they can go back if they are going to talk against the terrorist outfits in Pakistan. They would surely fear for their lives, might as well become Indian citizens then. I think they would really fear for their safety."
Film critic Mayank Shekhar said culture is apolitical and when government of India has given permission to Pakistani actors to work here, any other political outfit should not "spread fear" among people.
"Something which is cultural is by nature apolitical. But if it does become political as in this particular case, then that is the political decision that the authorities need to take. It can't be any particular outfit deciding to issue a diktat and everyone living under the fear of what they would do or would not do," he told a news channel.
(With PTI Inputs)