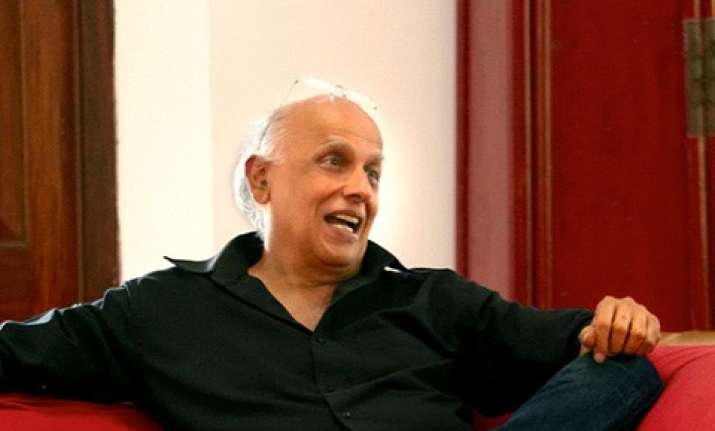 For the head honcho of Bhatt Films, Mahesh Bhatt, celebrations have already started. Mr Bhatt took to Twitter to announce that voices of 'Raaz Reboot' being a hit are echoing at the office of Vishesh Films.
Starring Emraan Hashmi, Kriti Kharbanda and Gaurav Arora, this fourth installment of the Raaz franchise is helmed by Vikram Bhatt. The movie which hit theatres today is clashing with megastar Amitabh Bachchan's courtroom drama 'Pink'.
But it seems people associated with the movie 'Raaz Reboot' are not keen on waiting for the box office report to celebrate. The tweets of Mahesh Bhatt point in this direction.
Mr. Bhatt in one of his tweets mentioned that the movie opened to encouraging footfalls. He mentioned a theatre in Ghaziabad which reportedly saw 500 people in attendance against a capacity of 550.
Furthermore in his next tweet Mahesh Bhatt also mentioned that the 'Raaz' is a dependable name which brought drops of rain after a dry spell.
Read his tweets here:
#RaazReboot opens to very encouraging houses. Silver City Theatre (Gaziabad) had 500 people in the morning show against the capacity of 550.

— Mahesh Bhatt (@MaheshNBhatt) September 16, 2016
After a long dry spell comes the rain ! The sound 'its a hit ' echoes in the Vishesh Films Office . The ever dependable RAAZ franchise wins!

— Mahesh Bhatt (@MaheshNBhatt) September 16, 2016
While Mahesh Bhatt quickly declared 'Raaz Reboot' a hit, the truth will be only out after the report from the box office comes.
However, it is worth a mention that the early reviews for this horror flick are not too pleasant. Early viewers have termed it as more of a comedy movie than a scary one. Given such poor reviews, it is only time who will tell if the movie becomes a box office success or no.
'Raaz Reboot' has not received good reviews

Earlier it was reported that the movie has been leaked

Later, Vikram Bhatt said that they had uploaded a bogus file.
On a related note, the makers of 'Raaz Reboot' tried their hands at different kind of marketing. It was reported that the movie has been leaked online. The lead actor Emraan posted a heart felt message asking fans to watch the movie only in theatres respecting the effort of people associated with it. However, later it was revealed only a clip of the movie was deliberately made available online by the makers. Vikram Bhatt had said that they put up a bogus file.
Well, now let us wait to see if this unique marketing strategy works for the movie or no.