Follow us on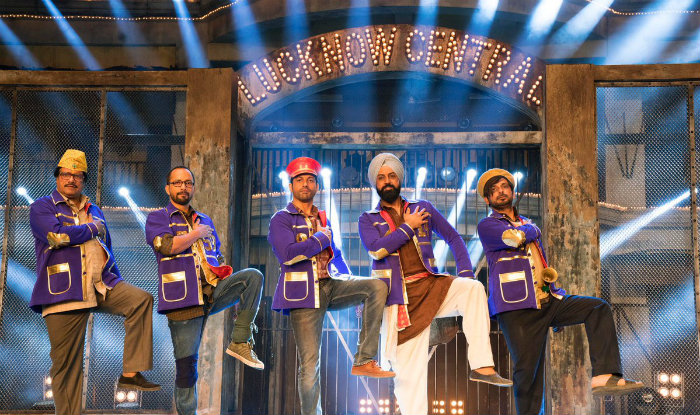 Starring Farhan Akhtar, Diana Penty and a brilliant ensemble of supporting cast including Deepak Dobriyal, Ronit Roy, Gippy Grewal, Inaamulahaq and Rajesh Sharma, Lucknow Central is a prison break film inspired by the true story of jail inmates of Uttar Pradesh who shot to fame after forming musical band 'Healing Hearts'. It looks like prison break movies are raining in Bollywood this season as YRF's Qaidi Band coincidentally released couple of weeks back. 
PLOT
Making his debut in filmmaking with Lucknow Central, director Ranjit Tiwari's Lucknow Central begins with Uttar Pradesh's Moradabad lad Kishen Girhotra played by Farhan who has music running in his veins and he aspires to form a band. Kishen who is son of a librarian has the family of only two- he and his father. Kishen is a hardcore fan of Bhojpuri singer Manoj Tiwari and during one of his programmes wants to show him his CD but unfortunately his effort and dream are crushed under the feet of an IAS officer. The same police officer whose murder charge lands Kishen in Moradabad jail and then Lucknow Central jail. Kishen plans to form the band for Independence Day programme making it route for his escape. In the mission, he takes the help of Gayatri Kashyap, an NGO worker played by Diana who is unaware about his motive. A gang of five including Kishen, Victor (Deepak Dobriyal), Pandit (Rajesh Sharma), Dikkat ( Inaamulahaq) and Parminder (Gippy Grewal) come together with the same motto in their minds.
THE PROTAGONIST
While uncool haircut styled with oil and shirts with unique patterns and designs assist in establishing his character of a semi-urban guy, it is Kishen's accent that needed more work. Multi-talented Farhan in some scenes seems to be switching accents. Unnecessary English terms have been used in the dialogues to shed light on his semi-urban roots. Kishen, confused between his dreams and plans is brillia tly portrayed and is just like any one of us. He plans to achieve freedom from jail's suffocating environment whereas at the same time, he reminds to himself that it is the same place which will make his dream turn into a reality.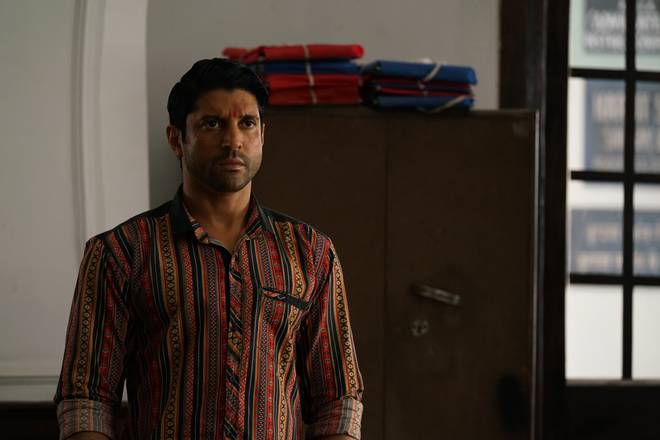 SUPPORTING CAST
Director Ranjit Tiwari knows well the power of character actors and this is the reason why we have some of the most notable ones on the board. Dobriyal in his Bengali engineer role of Victor Chattopadhyay and Rajesh Sharma as an aggrieved father, Purushottam Madan Pandit who wants to attend his daughter's wedding have utilised most of the opportunities given to them. Ravi Kishen as ''yuva mukhyamantri'' is the only character which adds pinch of humour. Diana Penty cannot be called a female lead because even supporting casts have got more screen space than her. Diana whose character is working on the reformation of jail and prisoners has tried well to portray anger while facing sexist and casteist remarks from jailor Shrivastava (Ronit Roy). However it was script which reduced her screen presence to mere few times. Ronit Roy is a beetle-chewing tyrant jailor who has been harshly ruling the Lucknow Central since past 15 years. Whether it was during intimidating the new prisoner, Kishen in the jail or standing against the freedom of band members, he was effortless and efficacious at the same time. 
SCRIPT AND DIALOGUES
Script is loosely weaved, while there are some scenes which connects and keep you glued to the seat, there are others which will put you to sleep. A considerable amount of time has been devoted to show politics inside the jail and how the two rival factions are operating within the highly secured boundaries. Kishen struggling to cope with jail politics are unexceptional and only prolongs the 147 minute flick.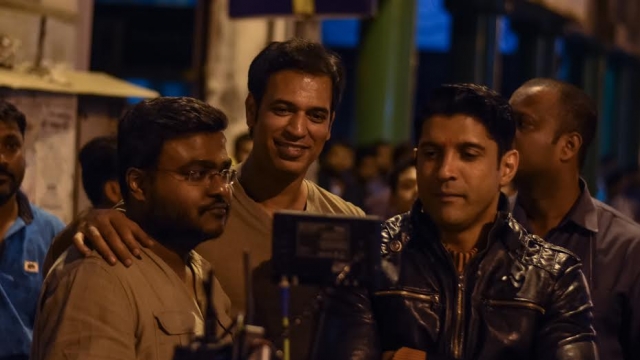 There was a lot of space for hard hitting dialogues by playing smartly with one liners but what you get is "Jaha sui rahegi wahi dhaga jayega (Where there will be needle, thread will follow"). In what could be have been really an engaging film with thrilling storyline on prison break, Lucknow Central could have gone an extra mile. With predictable plot where viewers can deduce the next development coming from far away, it was crucial to build up a riveting climax. Farhan Akhtar's prison break flick is an uneven road which is smooth in some parts while bumpy in others.  
Watch the trailer: