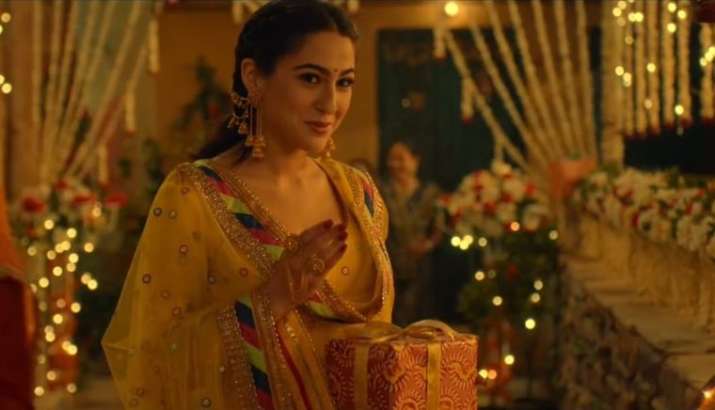 Just a couple of days before her debut release, Sara Ali Khan shared another video from her upcoming film Kedarnath. It is a dialogue promo from the film, giving the audience a gist of Sara's character Mukkhu who is rebellious by heart. Mukku doesn't like to do household chores at her family business of running a hotel in Kedarnath. She wants to live her life as a free-spirited woman. She is often at loggerheads with her father whom she calls Panditji.
Mukku talks about how she doesn't want her life to be confined to home and kitchen. She also views marriage in a whole new light in contrast to her parents. Sara Ali Khan nails her character in this minute-long video. Now we get an idea how well an actress this young Nawab is. She eases her dialogues and the language nowhere feels forced or made up. In the end of the video, she says, 'Pandit Ji Senti Ho Gaye'.
Sara Ali Khan is debuting in Bollywood with Kedarnath. A few days later, her second film Simmba will release in theatres. She has shared screen space with Sushant Singh Rajput and Ranveer Singh in two separate films.
Kedarnath is directed by Abhishek Kapoor, who is the man behind Sushant's debut film Kai Po Che. The film is based in the holy city of Kedarnath and on a inter-religious love story between Sara Ali Khan and Sushant Singh Rajput. It is set against the backdrop of 2013 Uttarakhand floods that left thousand dead. It is releasing on silverscreen on December 7.