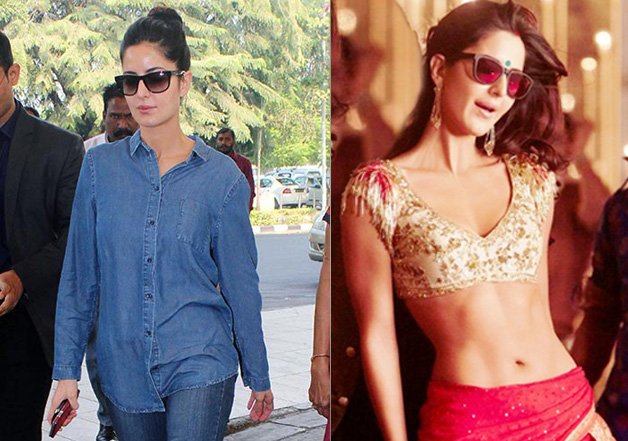 Actress
Katrina Kaif
, who became extremely media friendly before the release of her latest movie 'Baar Baar Dekho', is now a changed woman post failure of the movie. Or maybe she was pretending to be 'media friendly' during the promotion of BBD.
The actress, recently, threw a tantrum at the airport and refused to face the media, who were waiting to take a byte or two from her.
The beauty was reportedly leaving for London from the Mumbai International Airport. But when she came to know that shutterbugs are awaiting her arrival, the actress refused to step out of her car until the media is gone. 
''Kat was on her way to London and the shutterbugs were awaiting her arrival at Mumbai's international airport. Given her recent friendliness, they were optimistic about a few bytes and pics. The moment Katrina got to know that there were photographers waiting for her, she refused to step out of the car," an entertainment portal reported quoting a source.
Moreover, Katrina even didn't listen to her team members when they tried reasoning her. She was, reportedly, ready to take the risk of missing her flight but was adamant on not coming out.
And finally, it was the media who had to withdraw from the scene before any unpleasant incident happens. 
Well! It is not the first time that Katrina has behaved inappropriately with the media. In the past too, she has lashed out at photojournalist and threatened to register a police complaint for clicking her without permission.