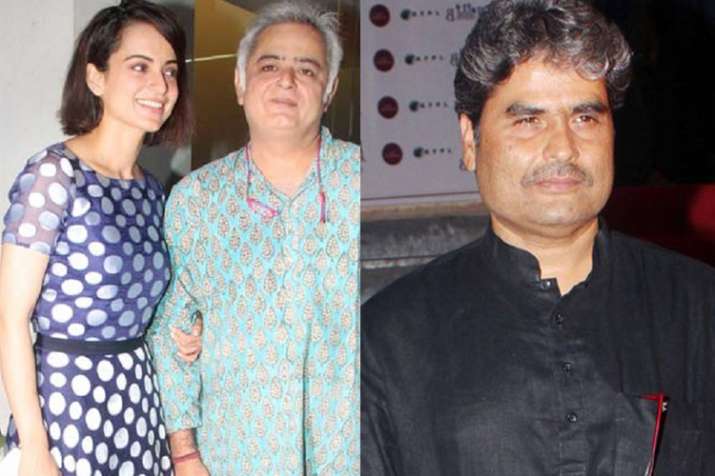 Actress Kangana Ranaut, who is gearing up for the release of her upcoming film Simran, created waves with her explosive interview on India TV's Aap Ki Adalat. Some applauded the lady for her honest revelations while others called it a publicity stunt. But, seems that filmmakers Hansal Mehta and Vishal Bhardwaj have picked sides. Both the directors in their own way have supported the lady. Vishal stated that the time was very tough for her but the actress is very professional.
This is known to all that Hrithik and Kangana's controversy happened when the actress was shooting for Vishal's Rangoon. Talking about that time, the filmmaker stated at the book launch that Kangana continued Rangoon's shooting even when media was constantly writing about her. He added that once she was in front of the camera she totally gets into the skin of the character. He called her absolutely professional.
He went on to say that if any star would have been on her place, he or she would have taken off for their mental peace.
After Kangana revealed shocking details about her relationship with actor Hrithik Roshan, many including singer Sona Mohapatra called it a publicity stunt. Simran director Hansal Mehta defended the actress and stated that it is wrong to connect Kangana's personal issues with the film's publicity. He added that it is like trivialising her courage to answer tough questions honestly.
Well, it will not be wrong to say that due to these controversies, people these days are more interested to know about Kangana's personal life than Simran. The fate of the film will be decided soon.
On a related note, Simran is all set to hit the screens on September 15.  
For more entertainment news and updates, follow our Facebook page