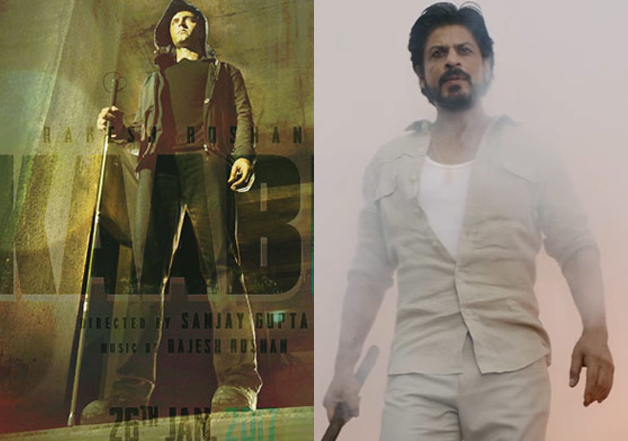 Looks like the first Bollywood clash of 2017 between movies 'Kaabil' and 'Raees' has finally been averted as per latest reports. Trade analyst Taran Adarsh tweeted a while ago that filmmaker Rakesh Roshan will release 'Kaabil' on 25th Januray at 6 PM, a day before the announced date on 26th.
Since the news that Shah Rukh Khan starrer 'Raees' and Hrithik Roshan's 'Kaabil' releasing on same date, saw the light of the day, it became a hot topic of discussion. Everyone from trade experts, to many involved with both movies, gave an opinion on this.
Recently, director of 'Kaabil' Sanjay Gupta said in an interview that Rakesh Roshan had announced the release earlier. He added that both the movies shouldn't release on same day. Pointing out how the clash would affect SRK's movie, Sanjay had said that it would impact the business for him as well.
#Kaabil and #Raees won't clash on *same day*... Rakesh Roshan to release #Kaabil *one day earlier* - 25 Jan 2017 - from 6 pm onwards.

— taran adarsh (@taran_adarsh) December 2, 2016
"I don't understand why he would restrict the business of his own film," Sanjay had said.
Speaking about the clash, co-producer of 'Raees' Farhan Akhtar had earlier said that he wished Hrithik's movie does well if not better than theirs.
Now, that the clash has been averted by a matter of few hours; it may give 'Kaabil' a better start than 'Raees'. However, this plan may back fire too for 'Kaabil'. If the first reviews of the movie aren't impressive then naturally cine buffs would choose 'Raees' over 'Kaabil'. In this case, the makers can now only hope that the reviews turn in their favour.