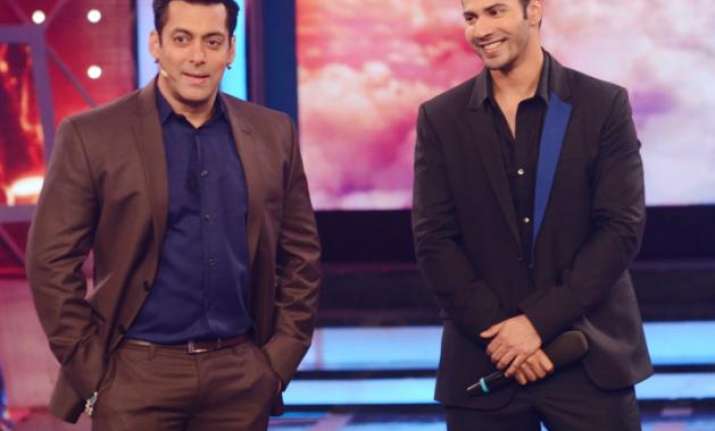 Actor Varun Dhawan stepped into superstar Salman Khan's shoes with the sequel of 'Judwaa'. Now, it is being said that Salman will be seen playing a cameo in 'Judwaa 2'. The superstar will play the role of 'Godfather Gunda' in the flick.
A source informed to a leading daily that 'Judwaa 2' is a commercial film that will be shot on a grand scale with beach locations in the Mediterranean. It also talked about its spicy script and remix of some famous chartbusters.
A source said, "The script is generously peppered with tapori slang and a remix of the chartbuster "Tan Tana Tan Tan Tan Tara" from the original is in the works."
It further said that a special appearance is being written for the 'Bajrangi Bhaijaan' star who has given his nod to play 'godfather-gunda' to Varun's twins.
However, nothing has been said officially about the same.
Talking on the same, writer Sajid said that everyone including David Dhawan and Sajid Nadiadwala are very excited about the flick. They are still writing and exploring ideas.
Salman and Varun's great rapport was quite evident when the latter made his appearance on the TV reality show 'Bigg boss' last year to promote his film. Now, we can just wait for the official confirmation.
David Dhawan will wield the megaphones for 'Judwaa 2' whereas Sajid Nadiadwala will be producing the flick.