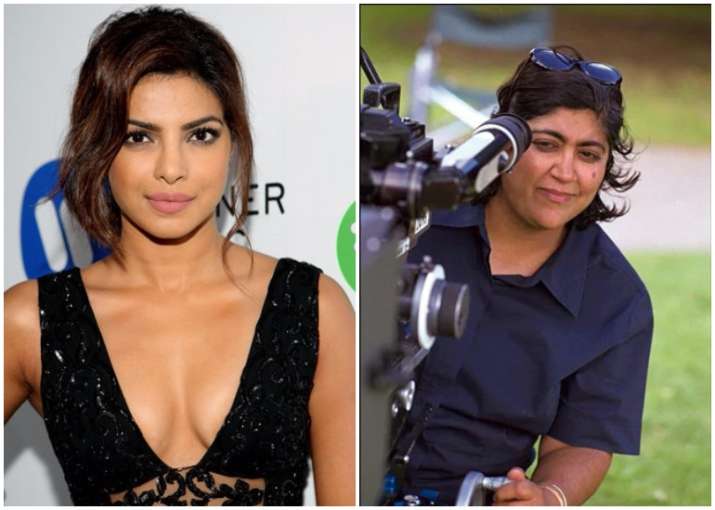 Popular Indian-origin British filmmaker Gurinder Chadha is teaming up with actress Priyanka Chopra for a movie. The filmmaker is already in conversation with Priyanka's mother Madhu Chopra to discuss something about the film. She has met her mother in Cannes and told her about her great ideas. The actress' mother also gave a green signal to Gurinder's proposals. But the filmmaker hasn't discussed the idea with Ms. Chopra yet. 
"I am in talks with Priyanka's mother, Madhu Chopra, for something (referring to a film). I met her mother in Cannes and I told her I have great ideas. She said 'yes, let's work it out'," Gurinder told PTI.
Also Read: Priyanka Chopra stuns in black Brunello Cucinelli outfit at New York premiere, see pics
"I will be going to America soon, so I will be meeting her (Priyanka) and will talk about the idea that I have." On whether the film with the "Quantico" actress will be an international project, Gurinder says, "She has been producing films and I hope it is international (the one that we do together). I can't think of doing India-centric film alone as I am half British and Indian." There have been reports of her making a sequel to "Bend It Like Beckham" but Gurinder says she is instead contemplating to get the stage version of the 2002 hit movie to India.
She further says she is working on a film which is on the lines of "Bend It Like Beckham".
Also Read: Priyanka Chopra introduces her two rascals on Instagram, have a look
"There is a project that I am working on with England's support. It is about a boy and girl. It has the same feel as 'Bend It Like Beckam' but it is different. It does not have a background of football or sports. It is more about music. I will have the British-Asian perspective in the same way as 'Bend It Like Beckham'," she says.
Gurinder Chadha is touring India to promote her upcoming Hindi version of film 'Viceroy's House', title 'Partition: 1947'. The film is slated to release in India on August 18. 
 For more Entertainment Stories, click here