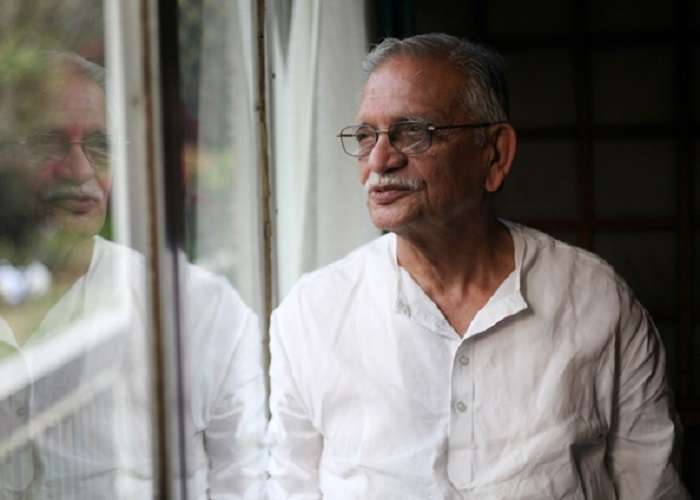 Words fall short when we're talking about the legendary poet-cum-lyricist, Gulzar. Sampooran Singh Kalra, fondly known by his pen name Gulzar, turns a year older today. The world lauds him for his phenomenal contribution to the Indian cinema, be it for his songs or incredible works as a film director. A writer, poet, filmmaker, lyricist, rebel and much more, we all know him by these salutations. But this remarkable personality is much more than this. Here are some amazing yet unknown facts about Gulzar sa'ab on his birthday. 
Do you know why Gulzar wears only white? 
The reason behind his love for white is yet not revealed by the poet. But we can infer that the serenity of the colour white is what draws the poet towards it. Colour white is just like a canvas, where you can draw the pictures of your imagination with the colour of your thoughts. He loves wearing white and has been wearing white clothes since his college days. He looks one exquisite  personality in white, we've got to admit it. 
Gulzar was a car mechanic during his college days 
He worked part time at a motor garage where he was given the task of mixing colours. He took the job because it gave him ample of time to read books. His love for literature was commendable. 
He was a rebel at heart 
Not many of you must've known that Gulzar's family wanted him to take a regular job as they felt that a writer couldn't earn enough to sustain himself. But he was adamant at his choice of becoming a writer. He put up a tough fight to be what he is today. 
Also Read: Happy birthday Gulzar: 10 songs by the iconic poet-lyricist that prove nobody can describe love better than him
Rabindranath Tagore's work was a game-changer for Gulzar 
He was critically addicted to detective novels. But after reading Rabindranath Tagore's novel Gardener, he developed a penchant for different kind of writing. This was the game-changing event in his life. 
Why he doesn't direct films anymore? 
The unfair treatment of his film 'Hu Tu Tu' by the producers is one of the reasons why he dropped directing movies. Another big reason is his never-ending love for writing. He has never wanted his writing to take a backseat while he's busy directing films. 
We wish this one-of-a-kind poet a very happy birthday! 
For more entertainment updates, follow our Facebook page