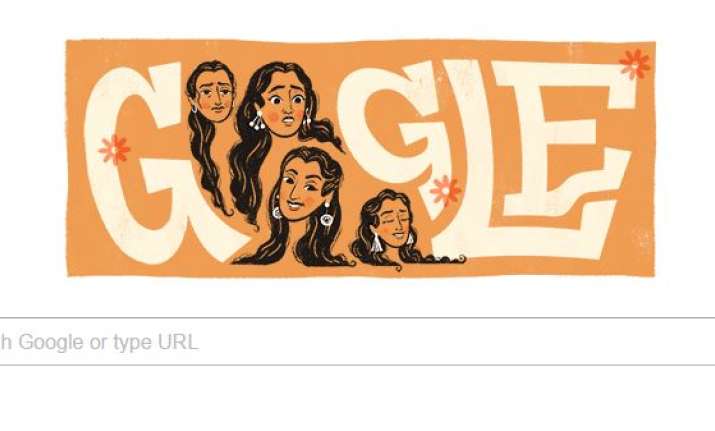 It was evident that millions of emotions were brought to life by this phenomenal actress we know as Nutan. Her expressive face and effortless acting skills are still not replaced by any other actor. On her 81st birthday, Google dedicated its Doodle to the deceased actress on Sunday. The two O's of the Google were replaced by the beautiful actress in her few of many expressions. The actress did more than 70 films in her Bollywood career of about four decades. 
"Today's Doodle reflects Nutan's expressive acting style on what would have been her 81st birthday. It was hard to sum up her genius in a single portrait, and so we depicted four distinct expressions," Google said in a statement.
The image imitates her expressions as a conflicted murderess from "Bandini", the agonized untouchable from "Sujata", the hell-raising orphan from "Seema" -- all unforgettable characters played by Nutan, a celebrated Indian film actress known for communicating complex emotions using only facial expressions and body language rather than dialogue, the statement read.
Her faces fill up for the "oo" in Google.An icon of Indian cinema for over four decades, Nutan pioneered powerful women-centric films in an age when male actors dominated the silver screen.Over her career, her distinct, groundbreaking style helped solidify an award-winning legacy.

She was honoured with Padma Shri in 1974 for her contribution to the Arts and a total of six Filmfare Awards, five of which were for Best Actress.