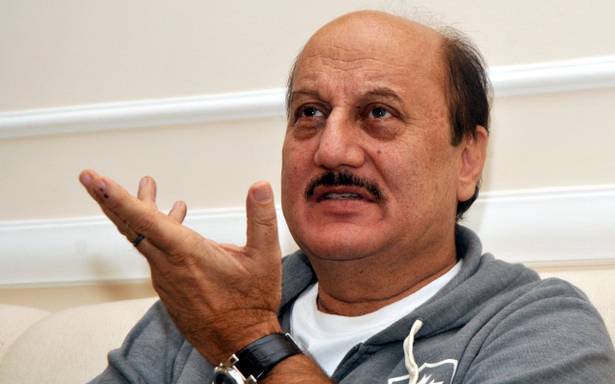 The 62-year-old veteran was yesterday appointed chief of the city-based Film & Television Institute of India (FTII), an autonomous body under the Union Ministry of Information and Broadcasting. 
The FTII was started to impart learning on different aspects of filmmaking, but it is now slowly being turned into a school that runs short-term crash courses for "generation of funds", said the letter. 
The letter has been signed by FTII Students' Association (FSA) president Robin Joy and general secretary Rohit Kumar. "We sincerely believe the short-term courses being run (by FTII) can't impart knowledge on film-making in such a short duration," it said. 
A government institute that exists to provide education to students from all sections of the society shouldn't be driven by the agenda of funds generation, which currently seems to be the aim of such short-term courses, the association alleged. 
In the letter, the FSA took objection to events like Foundation Day and Open Day started by the institute and stated that over the past one year the administration has spent "large amounts" of money on such events. 
"We, students, believe the amount of money being spent on lights, erecting set pieces in front of the campus can be spent on the infrastructure and in buying and repairing equipment which would only help us in finishing our projects on time." 
Expressing apprehension about the implementation of the new syllabus, the FSA said there is a confusion among the faculties on the new credit-based semester system (which replaced the earlier annual assessment system). 
"Students are being forced to sign undertakings to finish their courses 'on time'. However, the administration is not providing the resources essential to finish their projects on time," said the letter addressed to Kher. 
The FSA took strong objection to the exclusion of student representatives from discussion pertaining to issues such as academics, syllabus, discipline, fee structure, staff and faculties in the academic council meetings. 
"Considering the fact that the students are the primary stakeholders and voting members in the academic council this move to exclude the student representatives is unconstitutional," stated the letter. 
"Being aware of Mr Kher's association and activities in the past two to three years, we are asking him some questions through this letter and curious to know his take on them," said Joy. 
Yesterday, the students' body, while questioning Kher's appointment as the FTII chairman, alleged there was a "conflict of interest" as the actor ran his own acting school in Mumbai.