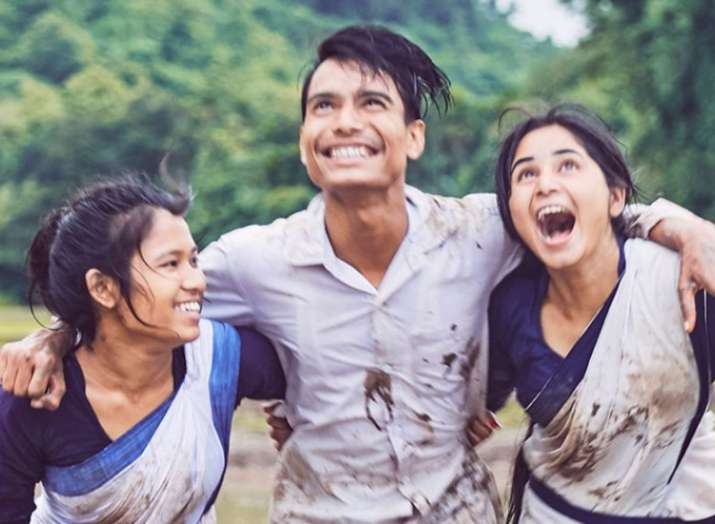 Filmmaker Rima Das' Assamese feature "Bulbul Can Sing" bagged the prestigious Golden Gateway Award at the 20th edition of Jio MAMI Mumbai Film Festival with Star on Thursday. The film marks her second consecutive win at MAMI, after her last year's victory run with "Village Rockstars", which is India's entry to Oscars.
"Bulbul Can Sing" is a coming-of-age drama about a teenage girl, Bulbul, living in a village in Assam, fighting her way through love and loss as she figures out who she really is. Dedicating the award to her mother, Das sought "blessings and love" for the Oscar journey of "Village Rockstars". American filmmaker Darren Aronofsky was presented the prestigious Excellence in Cinema award by filmmaker Vishal Bhardwaj.
"I have been to Mumbai a few times and I love the city because it is insane. It's more insane than New York. (It has) incredible people and food. More important, it is a great fountain of movies. I am thankful for this honour. I am very happy that my films are watched here," Aronofsky said.
The Silver Gateway, India Gold award was shared by "The Gold Laden Sheep and The Sacred Mountain by Ridham Janve and "Jonaki" by Aditya Vikram Sengupta. "Jonaki" also got a special mention for the Oxfam award. Kabir Chowdhry's "Mehsampur" bagged the grand jury prize for India Gold. The awards were presented by filmmakers Lucrecia Martel, Martin Sulik and Soudade Kaadan.
In the International Competition category, the Golden Gateway Award went to "Manta Ray", directed by Phuttiphong Aroonpheng. Paraguayan drama "The Heiresses" directed by Marcelo Martinessi bagged the Silver Gateway award. The International Competition grand jury prize went to "The Island of Hungry Ghosts" by Gabrielle Brady. The special jury mention went to "Reza" by Alireza Motamedi.
In the Dimensions Mumbai category, the Golden Gateway award went to Karan Asnani's "Sheher Ya Tum". "Yadav Ji" directed by Nishtha Sadwelkar bagged the Silvery Gateway Award while Gilroy Rodrigues' "Metaphor" got a special mention in the Dimensions Mumbai. The jury for the category included Bejoy Nambiar, actors Parvathy and Renuka Shahane, among others.
Actor Soha Ali Khan's debut novel "Perils of Being Moderately Famous" bagged the Book Award for Excellence in writing on Cinema (English). Filmmaker Zoya Akhtar and Nirupama Kotru, Director Films, Ministry of Information & Broadcasting presented the award to the actor.
This year the Jio MAMI Mumbai Film Festival with Star commemorated the life and incredible career of Sridevi and honoured her with the MAMI Tribute for her exceptional contribution to Indian cinema. At the closing ceremony, filmmaker Gauri Shinde gave the "English Vinglish" star an emotional tribute.
MAMI Chairperson Kiran Rao announced that the 21st edition of the festival will be held from October 17 to 24. The opening film of this year's edition was Vasan Bala's "Mard Ko Dard Nahi Hota" while "Widows", directed by Steve McQueen, closed the festival.
(With PTI inputs)