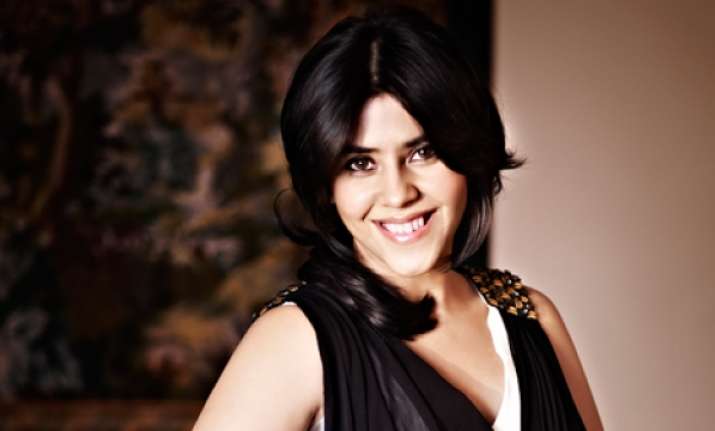 Film and TV personality Ekta Kapoor will treat viewers with a show that is reported to be an adaptation of Sarat Chandra Chattopadhyay classic Devdas. Only in Ekta's version, the lead Devdas will be a woman and roles of Paro and Chandramukhi will be played by men.
It will be made into a web-series, titled Dev DD and will be directed by Ken Ghosh. The series will be shown in Balaji telefilms' soon-to-be-launched app ALT Balaji.
The series will be a modern take on the classic, and will trace the journey of a young girl Devika through love, passion, heartbreak, sex, self-destruction and redemption.
Talking about the project, Ken told a leading daily that the story will have a cool and modern outlook. He revealed the title is taken from the protagonist's name.
Ken refused to divulge into any details about the cast but said that 90% of it is comprised of new faces.
"I must have seen at least 700 auditions for the 20-odd characters I have in my film. Before starting work, I had a workshop with all of them," he said.
The shooting for this web-series will start in Mumbai in next few days. It will also be shot in Jaipur. Ken told that though the series has only eleven episodes, they will be shooting it like a movie.
Well, it would really be interesting to have the story of Devdas told through a female protagonist. The classic novel has been adapted for the silver screen by filmmakers Bimal Roy, Sanjay Leela Bhansali and Anurag Kashyap. While all of them tried to bring their own element to the story, Ekta may have just taken an entirely different route.
Set in West Bengal, Devdas was born in an upper class Brahmin family and fell in love with a middle class girl Paro. When he couldn't marry Paro, he turned to heavy drinking and lost his life later.