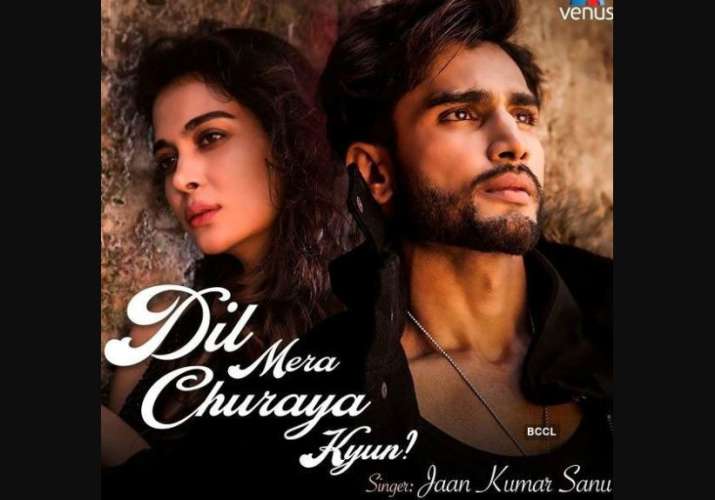 Dil Mera Churaya Kyun? This song gives a glimpse of Aamir Khan playing his piano and singing a song for his beloved in the movie Akele Hum Akele Tum (1995), that featured Manisha Koirala as Aamir's leading lady.
Considered one of the classics of all time, Akele Hum Akele Tum had songs which feel new, even if its heard now. Composed by ace musician Anu Malik, the film had beautiful songs like Akele Hum Akele Tum, Raja Ko Rani Se Pyaar, Dil Mera Churaya Kyun and many more. 
One of the songs, Dil Mera Churaya Kyun, sung by none other than Kumar Sanu turned out be a blockbuster heartbreak song, depicting a feel of sadness come through in a melodious way. 
The same song has now been reprised by Kumar's Sanu son Jaan Kumar Sanu. The song features Mr. World 2016 Rohit Khandelwal and Femina Miss India International 2011 Ankita Shorey. In terms of singing, we can well say that Jaan Kumar Sanu has great singing skills and has well inherited from his father. 
Check out the song here:
The first look of the most awaited romantic track of the year 'Dil Mera Churaya Kyun' was unveiled on February 28th, 2018. 
Unveiling the first look of the most awaited romantic track of the year 'Dil Mera Churaya Kyun.' The song features Mr World 2016 #RohitKhandelwal and Miss India International 2011 @Ankita_Shorey. The song has been sung by Kumar Sanu's son, Jaan Kumar Sanu. pic.twitter.com/3xFzTtJ5mZ

— Miss India (@feminamissindia) February 28, 2018