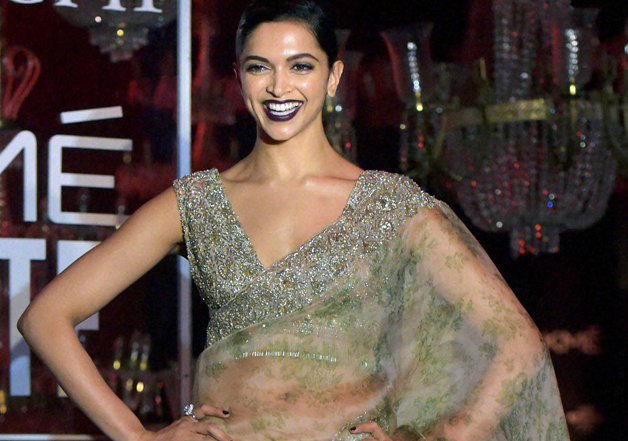 She is currently reigning Bollywood and looks like actress Deepika Padukone is also on the minds of people who write question papers for Air Force Common Admission Test (AFCAT). Apparently, the question paper of AFCAT whose exam was held on Sunday, August 28 had a question about Deepika.
The question was, "Deepika Padukone has received Filmfare award 2016 for the best actress in the movie…" with four options as 'Bajirao Mastani', 'Piku', 'Tamasha' and 'Happy New Year'.
A Twitter user shared the question and many on the micro blogging website could not believe that Deepika would feature in a question paper of this stature.
Few felt quite fascinated and few ascertained that this was probably the only question which they could have answered.
Here are a few tweets:
Here it is @deepikapadukone in Indian air force engineering exam..one question abt ur movie #piku @deepikaddicts pic.twitter.com/XVKj6dzF4a

— Pradeep (@PradeepNU1) August 29, 2016
@dhirajrkdp @deepikapadukone @deepikaddicts wow its feels nice when you know the answer

— Jyoti (@jyotisarswat1) August 30, 2016
lol Deepika is everywhere 😊

— 🦄 (@glittery_crazen) August 29, 2016
Deepika's fans, of course, felt elated about the entire scene thinking of it as another feat in her success.
The 'Bajirao Mastani' actress made it to the top 10 list of highest paid actresses around the globe. The Forbes list was released last week had Deepika in the tenth position. Mentioning about Deepika, Forbes had written that 'She scored box office gold" in Bollywood movies such as Bajirao Mastani and Piku. While she earns less than her Hollywood counterparts for roles, Padukone "compensates with over a dozen lucrative endorsements", which "have helped her hedge against a deep pay gap in Bollywood"'.