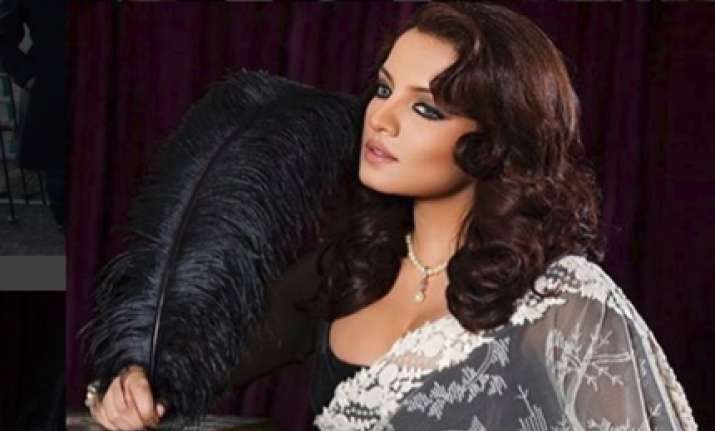 Celina Jaitley paid an emotional tribute to her late father, Colonel Vikram Kumar Jaitley on Wednesday expressing her feeling in a long facebook post. 
The actress, who is currently expecting twins, outlined her father's contribution towards the country and acknowledged the full military honours he got during the ceremonial send off.
Celina took to her Facebook account on Tuesday and posted: "Nothing truly prepares you for the loss of your parent, not even prolonged illness of your loved one. You only realise once they are gone that you will never see them or hear their voice again or feel the warmth of their hugs. We always take for granted the fact that they are well & alive where ever they are and go about our lives."
Talking about the laurels and achievements of her father, Celina shared that he was known as Tiger in the Infantry.
She said: "He served the Maneaters of 17 Kumaon, commanded the incredible infantry battalion of the Maneaters of 16 Kumaon, with two wound medals from multiple gunshot & shrapnel injuries in 1971 war, Sena Medal for counter terrorism insurgency.
"He was an expert in mountain warfare and counter terrorism studies and military law. Our father is deeply mourned by the officers and jawans of his battalions and the troops he commanded and served with on various stations," she said. He died after prolonged illness earlier this week.
Also Read: Celina Jaitly's father passes away, actress rushes back to India from Dubai
Hoping to get a sign from her father that he is fine in the "soldiers' heaven", Celina ended her tribute saying that she will miss her father "dearly Daddy Pig". Celina is married to hotelier Peter Haag, with whom she already has two children.
(With IANS Inputs)
For more Entertainment stories click here