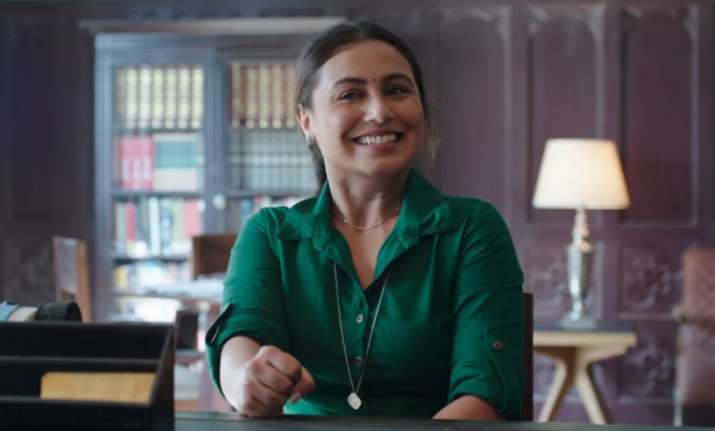 Actress Rani Mukerji starrer Hichki not only garnered appreciation from critics but it also did a decent business at the box office. Now, American motivational speaker and educator Brad Cohen has praised the movie saying that the actress and director Siddharth P. Malhotra have done a wonderful job.
Cohen's book "Front of The Class" -- detailing how Tourette Syndrome made him the teacher, has inspired the project by Yash Raj Films (YRF). The production banner organised a screening for Cohen in Atlanta on Friday.
The movie is about Naina Mathur, who has a nervous system disorder, Tourette Syndrome, that forces an individual to make involuntary repetitive movements or sounds. The film's narrative focuses on turning disadvantages into opportunities.
"Sid (Sidharth)......Amazing! Phenomenal! You did such a nice job on 'Hichki'. I had a chance to watch it with over 100 family, friends and fellow educators. Everyone loved it," Cohen said in a statement to IANS.
"You should have heard the buzz of conversation after the movie. For now just know that I appreciate your perseverance and dedication to share my story and help inspire others across the world. Rani was great! She's the real deal. I can't wait to talk to her and you about it. Please give my best to the entire 'Hichki' Team," he added.
On this, Cohen said: "Please thank Yash Raj Film for making the viewing happen. You all feel so far away. I wish you were closer. But for now you all brought a lot of joy to the people closest to me as they had a chance to view 'Hichki'."
(With IANS Inputs)