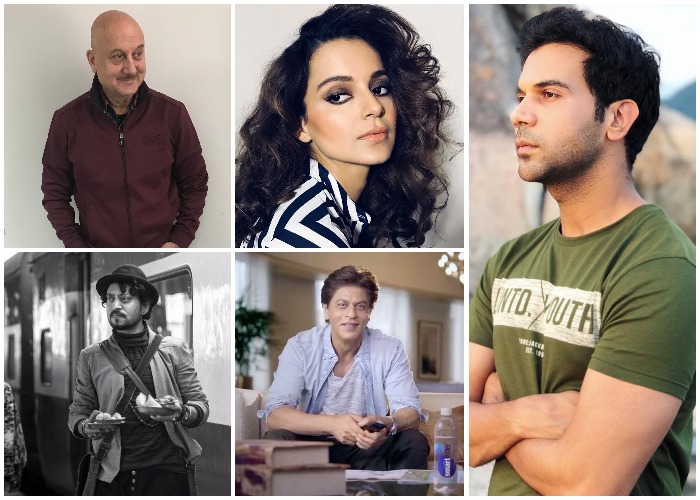 March 27 is celebrated every year as World Theatre Day. Various international theatre events are organised to mark this day. Bollywood has been a home to many such artists who have come all the way from theatre to celluloid, just because of their sheer talent. Over the years, Bollywood has imported many actors from the stage, including Om Puri, Naseeruddin Shah and our very own superstar Shah Rukh Khan. This occasion is the perfect day to reminisce the actors who made their way from theatres to Bollywood. 
Shah Rukh Khan
During his tenure in Delhi University, Shah Rukh Khan was a part of the Theatre Action Group, where he studied under Barry John. No wonder where he got his impeccable acting skills from. 
Anupam Kher 
The actor has essayed many critically-acclaimed roles in his career spanning decades. And yet, he is so humble. Every time he feels the need to satiate the artist inside him, he steps up the stage. His play Kuch Bhi Ho Sakta, is based on his own real life. 
Irrfan Khan 
Irrfan Khan, despite being a 'Khan' is aloof from the Khan brigade of the Bollywood. Instead of signing commercial films, he looks for the depth of content in a film. In 1984, he bagged a scholarship at NSD after which he relied on theatres and television to make the ends meet. 
Kangana Ranaut 
The beautiful young woman who made his debut with Gangster, also started off as a theatre artist. She did theatre under the guidance of Arvind Gaur. She acted in several of his plays including Girish Karnad-scripted Taledanda. She also played the role of a man herself when her male co-star went missing. 
Rajkummar Rao 
He needs no introduction. There's no doubt that Rajkummar Rao has brought 'sheer acting skills' back into fashion. It's good to see that the Shahid actor is finally getting his due in the industry. During his tenure in Delhi University, he actively worked in theatre with Kshitij Repertory and Shri Ram Centre.