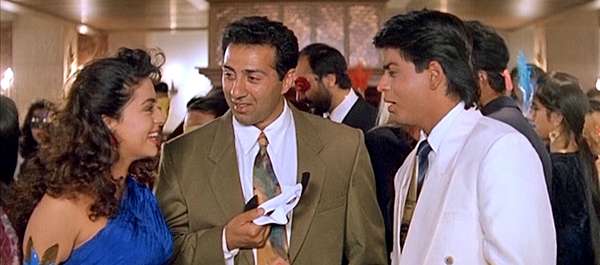 What first strikes your mind when someone talks about  1993 hit movie Darr? Undoubtedly, it's Shah Rukh Khan's KKKKiran act. Back in the early 90s when heroes used to punch and kick villians, the antagonist of this movie outshined even the main lead.
'I did not speak to Shahrukh Khan @iamsrk for 16 years after that tiff on 'Darr' sets', Actor Sunny Deol @iamsunnydeol in #AapKiAdalat

Tomorrow Saturday night at 10 @indiatvnews pic.twitter.com/uERbsn2nDt

— Rajat Sharma (@RajatSharmaLive) June 14, 2019
In 1993, legendary filmmaker Yash Chopra came up with a psychological romantic thriller starring Juhi Chawla, Sunny Deol and Shah Rukh Khan. Then Deol was basking in success of Damini which also earned him National Award while Shah Rukh Khan was a newcomer trying to gain foothold in the Bollywood.
Yash Chopra gave Deol a choice to play either villain or hero. As expected, he gave his approval for the protagonist while Shah Rukh grabbed the role rejected by Aamir Khan and Ajay Devgn. When the Ghayal actor watched the movie, he felt betrayed that the makers didn't deliver what they mentioned on papers. They glorified villain. Even after the release, it was Shah Rukh who was bestowed with more praises and managed to steal away the limelight from the lead.
Watch actor Sunny Deol @iamsunnydeol grilled in #AapKiAdalat

Tomorrow Saturday night at 10 @indiatvnews pic.twitter.com/ChQSIjumJl

— Rajat Sharma (@RajatSharmaLive) June 14, 2019
In one of the episodes of India TV's Aap Ki Adalat, the actor recalled an incident from the shooting when he ripped his jeans. In the film, Sunny was playing the role of a commando and in one of the scenes, Shah Rukh was to stab him from the front. This didn't go down well with him who questioned how can a common man stab a commando? Unable to clear his dilemma, the actor put his hands inside the pockets of his jeans and tore them apart.
The actor even went on to term the making of Darr as worst experience of his life. He then vowed to never work with Shah Rukh and Yash Chopra. However, his father remained closed to the director and his brother was part of Aditya Chopra's Jhoom Barabar Jhoom. 
Recently in an interview, Deol said, ''At the end of the day, people loved me in the film. They loved Shah Rukh Khan as well. My only issue with the film was that I did not know they would glorify the villain.I always work in films with an open heart and believe the person. I believe working with trust.Unfortunately, we have many actors and stars who don't function in this manner.Maybe that's the way they want to get their stardom.'' In an interview to Filmfare in 2001, the actor unabashedly said, "I'll never work with Yash Chopra again. He isn't a man of his words. I don't have good memories about him, he betrayed my faith in him."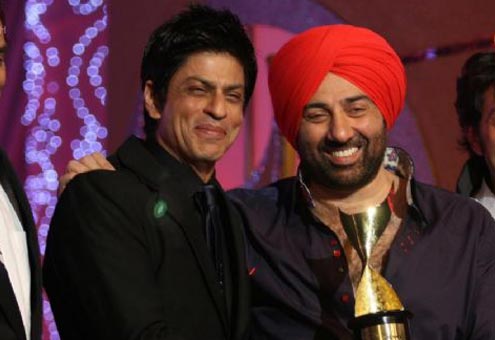 Though, Deol never blamed Shah Rukh for the Darr episode, they were never even friendly. However, the hostility continued till Yash Raj Films was given the rights for Yamla Pagla Deewana 2. Not only Sunny happily danced with Shah Rukh at the music launch of the movie but also posed for the shutterbugs. 
The King Khan went a step ahead and wished his former co-star when Deol announced the launch of his son Karan in Bollywood. The Raees actor wrote, ''All the best papa. He looks as tough and gentle as you. May all good things come his way".
Watch Aap Ki Adalat on Saturday at 10 PM.