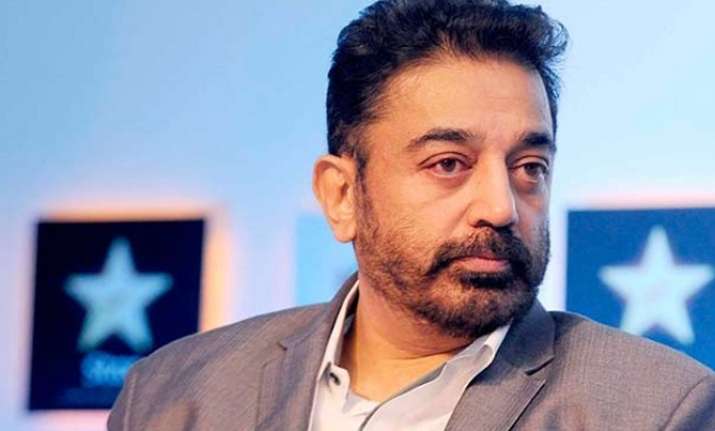 Bigg Boss Tamil is getting good response from the audiences but seems the show will continue to land into controversy. Recently, the leader of Puthiya Tamizhagam, K Krishnaswamy has filed Rs 100 crore defamation case against the host Kamal Haasan. He was sad over a derogatory remark by one of the contestants of the show. Gayathri Raghuram referred a fellow contestant as cheri tht received flak on social media.
In the notice served through the lawyers, the party has sought Rs 100 crore as damages if the actor and TV channel failed to tender an unconditional apology within seven days of receipt of the notice, Puthiya Tamizhagam founder-president Dr K Krishnasamy told reporters.
Krishnasamy said he had already demanded that Haasan and the channel (Star Vijay TV) tender the apology a fortnight ago for the remarks made by Gayatri Raghuram, while referring to another actor that her's was "cheri ..
The remarks by Gayatri had hurt the sentiments of those living in slums and huts as it showed them in poor light, he said.
If they failed to apologise within seven days of the receipt of the notice, he would approach High Court seeking Rs 100 crore as damages, Krishnsasmy said.
The notice was also issued to Gayatri Raghuram, Deepak Dhar, CEO and managing director, Endemol Shine India, Mumbai, and Ajay Vidya Sagar, general manager, Star Vijay TV, Chennai
Bigg Boss Tamil has become one of the popular shows. With so many controversies outside the house and twists inside the house, it is yet to be seen how memorable this Bigg Boss journey is going to be for the contestants. 
(With PTI Inputs)
For more Bollywood, follow our Facebook page