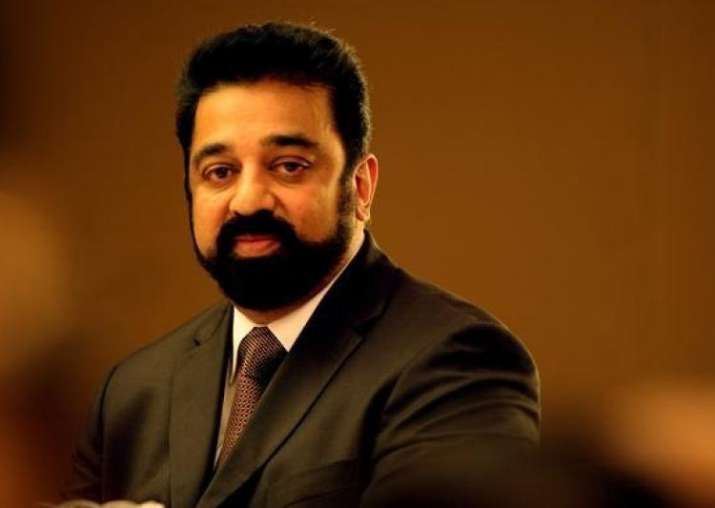 With the start of the eighth episode of the Bigg Boss Tamil, show host Kamal Haasan announced the eviction of the first contestant Anuya. Meanwhile, he also asked the housemates to be real.  
On the eighth episode of Bigg Boss Tamil, Haasan not only fascinated the audience but also gave few interesting tips to the housemates. 
The day seven of Bigg Boss started with little hatred and revengeful feeling as Gayathri Raghuram, Ganja Karuppu and Shakthi Vasudevan in the very beginning of the show started criticising Bharani for his comments during the group discussion.
Another contestant Karuppu threatened Bharani to be careful or be ready to face something risky. He also said that if he had known that Bharani was also joining show, he would not have signed the contract with Bigg Boss Tamil. 
Lately, Kamal enters the show to announce the first eviction from Bigg Boss. The other two contestants, who were in the danger zone were Juliana and Anuya. After announcing the eviction, Kamal also told Juliana and Anuya the contestants name who nominated their name for the elimination round.
Soon after Anuya's eviction, remaining housemates were given another task and they were asked to perform to old songs of Kamal.
Among all the housemates Oviya and Aarar, Harathi Ganesh and Juliana, Vaiyapuri and Namitha, Karuppu and Gayathri, Snehan and Anuya, Bharani and Raiza were given chance to perform in teams, whereas Ganesh Venkatram and Shakthi Vasudevan got a chance to give solo performances.
Later, at the end of the show Kamal was quite impressed by Shakthi's performance on Kamal's evergreen Thakita Thadimi number. And Shakthi was also rewarded with a gift by Bigg Boss host.
Also Read: Bigg Boss Tamil: A glimpse of love, hate and fight in episode 4
For more entertainment stories click here