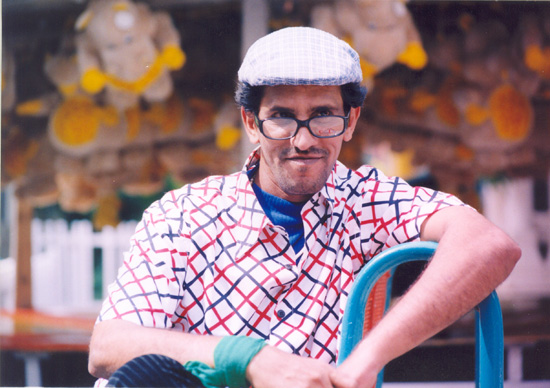 The Kamal Haasan hosted Bigg Boss Tamil has been making huge headlines for all the wrong reasons. Recently, Oviya Helen apparently tried to commit suicide in the reality show following which the actress left Bigg Boss house citing mental illness. Now, another popular contestant Vaiyapuri wants to quit the show, fresh reports suggest. The actor, who has worked in several Tamil films, got fed up with the recent luxury budget task. He also expressed his unhappiness before the cameras. The Vijay TV show surely looks like no fun to the contestants.
A disappointed Vaiyapuri faced the cameras and said, "The sun is scorching hot out there. I've struggled all my life and have come here. Now why I should again fight in this house? Please send me home. I can't tolerate this cruel task anymore".
Several controversies have now surrounded Bigg Boss Tamil and, on such a scenario Vaiyapuri sent a message to his wife. The actor, who is also guest judge on Asathapovathu Yaaru on Sun TV in Chennai, said over the past 45 days he has learnt a lot in the Bigg Boss house.
An outspoken Vaiyapuri also politely advised Ganesh Venkatraman to not be self-centered. I feel that you're in your world doing yoga, meditation, and work outs. Don't feel offended. I'm telling you all this as my brother," the Bigg Boss contestant said.
Bigg Boss Tamil season 1 which went on air from 25th June, 2017 has now entered its seventh week. Aarav, Vaiyapuri, Shakthi, Snehan, Gayathri Raghuram, Ganesh Venkatraman and Bindhu Madhavi are competing out this week to stay at the Bigg Boss Tamil House.
Read more
Is Bigg Boss Tamil contestant Oviya getting married to Simbu? The actor responds
Bigg Boss Tamil: Online vote to missed call numbers, save your favourite contestants now
For more entertainment stories, follow our Facebook page