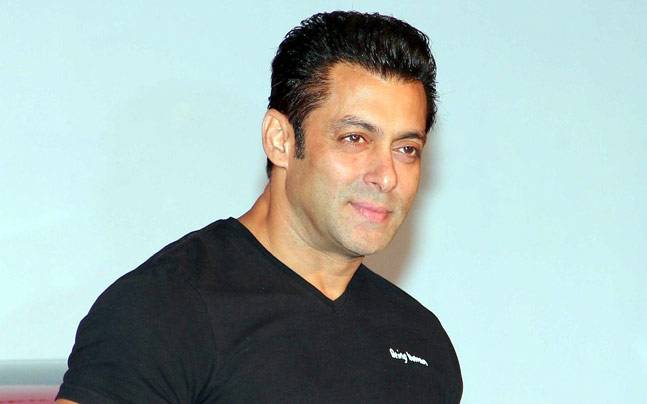 Ahead of the start of his controversial reality TV show Bigg Boss 11, Salman has shared some unknown facts about his first income. Superstar Salman revealed that his first-ever salary was merely Rs 75. Salman occupied the second spot on Forbes list of the 'Highest Paid Actors in Bollywood' for the year 2017. He also became the highest paid TV actor with reports suggesting that he is getting Rs 11 crore per episode for hosting the 11th season of reality show Bigg Boss. 
While the 51-year-old actor is yet to comment on the reports, he remembers what he was paid during his initial days. 
In an interview, Salman said, "My first salary was, I think, about Rs 75. I was dancing behind in some show in Taj hotel. One of my friends was dancing there so he took me (and I did it) just for fun.'' 
"Then it went up to Rs 750 for Campa Cola (a soft drink brand) and then it was Rs 1,500 for the longest time. Then I got paid Rs 31,000 for 'Maine Pyaar Kiya', which was then increased to Rs 75,000 later," he said. 
For the Bajrangi Bhaijaan star, this is his eighth season as the host of the controversial reality series and Salman said that he always comes back to the show because he connects with the format. 
"There is nothing else that I am interested in doing, this is one of the better shows that I have. There are other really good shows but I don't think they are of my format. I don't think I'll be able to pull that off. I know I can pull this one off," he said. 
Salman said that he needs shows which have a connect with "common people" to be a part of. 
"Even 'Dus Ka Dum' (a reality game show) worked well for me. I need that vibe, that touch with different personalities, with common man. I need that (grassroots) connect. Till the time I don't have a connect, I don't think I can pull anything off," he said. 
"Bigg Boss" will air on Colors from October 1. 
(With PTI Inputs)
for more entertainment stories follow our Facebook Page