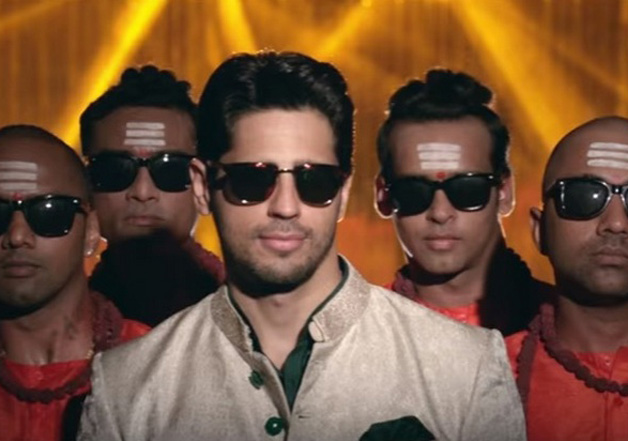 Sidharth Malhotra and Katrina Kaif's latest release 'Baar Baar Dekho' has under performed at the box office. The movie, which was being widely promoted, has failed to impress the audiences who have ditched it watching even for one time.
Actor Sidharth Malhotra, who is just six movies old in the industry, admitted that movie hasn't fared as per the expectations but he is no way feeling discouraged or daunted.
In an interview with a web portal, the 'Student Of the Year' actor said that it hurts when the hard work doesn't pay off.
When asked about the aggressive promotions of the movie that he and Katrina had done before the release, Sid said, "Nobody knows why so much marketing is done for our movies".
Further, when questioned about the learning from the failure of 'Baar Baar Dekho', Sidharth said that it has made him more conscious about his future. Though, the actor pointed that he will stand by his choices and will work in the scripts he believe no matter how long or short his role his.
"Had Baar Baar Dekho worked better maybe I wouldn't be so careful with the modalities of making a film. But I am still going to choose only those scripts that I believe in. I stand by my choices. If I like a script and a role it doesn't matter how many other actors are there or how many scenes I have."
In the interview, Sidharth also expressed that taking advice from the experienced people about how the movie is shaping up is also very necessary.
"One must take advice on how a film is shaping up from those who have more experience. When I heard the script for Baar Baar Dekho it was one of the most exciting ideas I had come across. What a lovely thought! The heart was in the right place," he said.
When asked if he can travel time and change his decisions to do 'Baar Baar Dekho' Sid replied in negative. The actor said that he would have still be doing the movie but in a different way.
Now, Sidarth Malhotra will be next seen in 'Bang Bang's sequel which is titled 'Reloaded'. The shooting of the film has kick started in Mumbai recently.